Christchurch could do with a name change — a 're-brand,' in the parlance of our times. The gardens of the 'The Garden City' maybe as beautiful as ever, but it's an inadequate description of a city whose cultural and culinary landscape has been so radically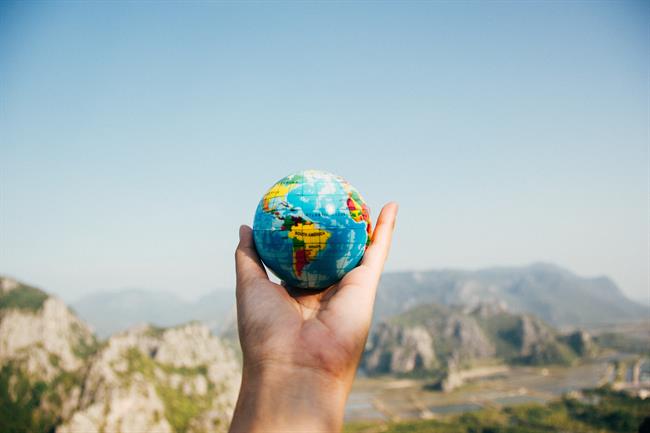 rejuvenated and reinvented. The simplest and most rewarding way to approach the city is on foot. The newly opened, two-kilometre riverside promenade snakes its way through the centre of the city, taking pedestrians past the Canterbury Earthquake Memorial Wall, alongside the bars and restaurants of The Terrace to Victoria Square and ends at the futuristic Margaret Mahy Playground.
If you'd rather ride, Chill Urban (chillout.co.nz/urban) provide daily city or tailored private cycle tours to suit individual interests. Alternatively, float downstream with Christchurch Sea Kayaking (https://www.christchurchseakayaking.com/) from the Botanic Gardens, through the city and out into the 'Red Zone' — the former urban area left to nature.
One of the most striking features of the 'new' Christchurch is the public art installations and huge murals. Installed and curated by Scape Public Art (scapepublicart.org.nz), there's a free app (Scape Public Art) for geo-specific information on the artworks as you encounter them.
Christchurch Art Gallery (christchurchartgallery.org.nz) has resumed its role as the cornerstone of the city's art scene after serving as the H.Q. for Civil Defence. It houses a significant permanent collection ranging from old masters to modern as well as temporary exhibitions of local and international artists.
Architecture enthusiasts will get an extra kick at CoCA — the Centre of Contemporary Art (coca.org.nz). The gallery was purpose built in the modernist 'Christchurch Style' influenced by the British New Brutalism movement. Expect to be challenged by inspiring and provocative contemporary works.
Christchurch Town Hall reopened this February after eight years of repair and reconstruction. All but the main auditorium was initially recommended for demolition in 2012, but instead, it was decided to rebuild the entire hall. It's the city's pre-eminent performance venue and boasts acoustics which, when it was built, set the blueprint for modern-day music halls. The interior has been lovingly preserved in its distinctive 1970s style and is worth a visit in its own right, but concert tickets are what you should be looking for (eventfinda.co.nz/venue/christchurch-town-hall).
Of course, the city's beautiful gardens provide an obvious and immediate means to get out into nature. Hagley Park's 165 hectares are intersected by long avenues of trees and adorned with vast arrays of flowers and shrubbery. In spring it's a riot of cherry blossom and daffodils. In autumn introduced trees produce a red and gold palate all the more striking in evergreen N.Z. Christchurch Botanic gardens — an inner - city oasis of tranquility for your morning meditation — lies within a loop of the Avon River.
Should you require golf to spoil a pleasant walk, there are 12 'forgiving' holes available in Hagley Park itself (hagleygc.org.nz). The club welcomes green fee players and prides itself on being the friendliest in Canterbury. Additionally, there's a choice of more than 40 courses in the region if you want to make a day of it.
For those who view a shot of adrenaline as an essential part of a weekend away, Christchurch Adventure Park (christchurchadventurepark.com) offers an extensive selection of mountain bike trails from beginner to expert with all equipment available for hire. The park also boasts N.Z.'s highest and longest zip lines for an extra dopamine surge.

Directly south of Christchurch lies the Banks Peninsula. Formed by a series of eroded ancient volcanoes, it's a stronghold for Hector's dolphin — the world's smallest and rarest — as well as playing host to a bounty of other sea life including seals and penguins. The best way to see them is probably from a kayak. The daily shuttle service from Christchurch coach station stops 100m from the Pohatu Sea-Kayaking office in Akaroa (pohatu.co.nz/).

If boats aren't your thing, there's a vast network of walking trails on the peninsula offering amazing views and displays of native bush, rich with birdlife.
Visitors to Christchurch need to be on their guard: there are more ways to ruin an appetite than you can wave a burrito at with any number of delicious - smelling pop-ups, cabins, cafés, and booths to tempt the unwary. It's perfectly understandable if, in the interest of maintaining morale, you grab a pneumatically - delivered slider at C1 Espresso (c1espresso.co.nz/), or take the Chilli Scramble for second breakfast at the Caffeine Laboratory (caffeinelab.co.nz/). However, get your timings right: you need to be at peak appetite by the end of the day.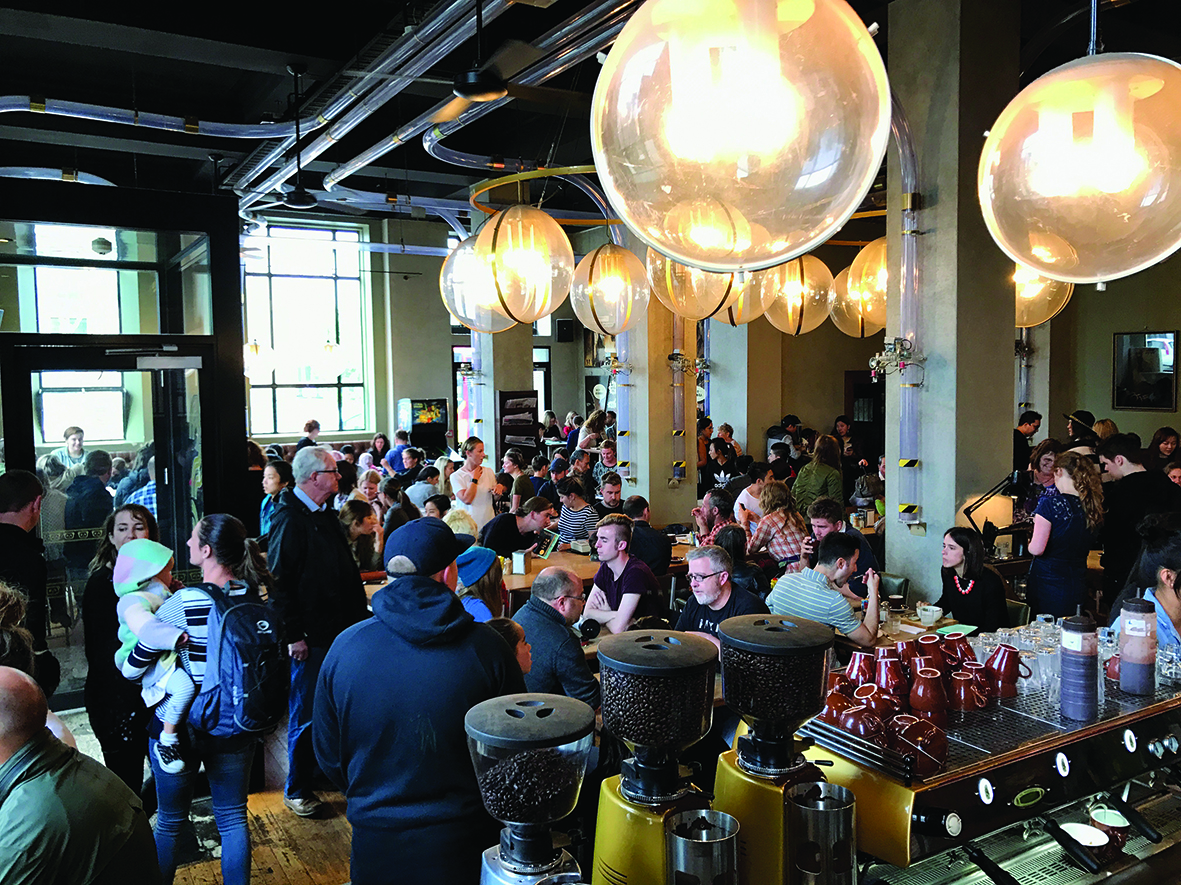 In a high stakes game, leave nothing to chance: an apéritif makes common sense. Louis Champagne and Oyster Bar offer 16 different champagnes (as well as cocktails, craft beer, and a full bar). Moreover, there are, of course, the oysters served with Hendricks gin and cucumber, or white balsamic caviar, among other diverse and delicious combinations. For an alternative pick-me-up, the Old Government Building Bar (O.G.B) (ogb.co.nz/) has live music every evening to resonate with their creative cocktails and beer selection.
Roots Restaurant (rootsrestaurant.co.nz/) is situated at Lyttelton Harbour, 20 minutes from central Christchurch. It's worth the trip. Chef Giulio Sturla, Cuisine Magazine's 2018 Chef of the year, produces a continually changing degustation menu from locally sourced and foraged ingredients of such exquisite construction it's almost too good to eat. You can't order a steak, and there's no Southland cheese roll on the menu, but dishes such as 'langoustine steeped in miso and garnished with onion flowers' will bring you to a higher level of consciousness.
For a more traditional approach to dinner, Twenty Seven Steps (twentysevensteps.co.nz/) offers an award-winning brasserie menu in central Christchurch. Here you can (and very possibly should) order a steak with gruyere and kumara dauphinoise, bone marrow, and horseradish butter. The 15 minutes to allow for the cooking of the Pear Tart Tatin with Earl Grey ice cream will give you time to mop your fevered brow.

Quest have two properties in Christchurch; Quest Christchurch and Quest on Manchester with a third property, Quest on Cambridge, set to open in November 2020