Conference Facilities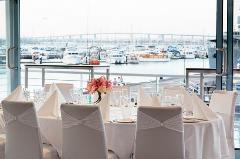 Pelicans Landing is located in the same building as Quest Williamstown.
They create memorable events with a stunning view overlooking Melbourne's city skyline. Pelicans Landing cater for all occasions; contact them directly with your conference, function and wedding enquiries via www.pelicanslanding.com.au or speak to the team at Quest Williamstown.


Grand Star Wedding Receptions and Corporate Events
Located 15 minutes from Quest Williamstown. Grand Star Receptions will pamper you and all your loved ones with an intimate, elegant and serene ambiance, whilst impressing with our Award-Winning Service.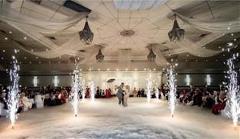 Whether you're planning your special day or an intimate gathering for your family or colleagues, Grand Star Receptions is the perfect place to host your event. With 3 function spaces and impressive food and beverage options for groups of 50 up to 600 guests.

Grand Star are proud to support marriage equality and welcome all couples to hold their special day at our venue. Contact : (03) 9369 4446 or info@grandstar.com.au
In-Room Meetings
The apartments at Quest Williamstown also provide an environment which is conducive to both formal and informal meetings.
The spacious lounge area can be arranged to suit boardroom style meetings, interviews or to introduce and display products. Business administration services are available at reception.
Pricing options for the Quest Williamstown meeting room include venue hire, complimentary tea, coffee, iced water, mints, pads and pens. Professional catering can be arranged, including delicious morning and afternoon teas, a range of lunch options, and post-conference canapés.
Contact Information
We are committed to assisting with your meeting needs in Williamstown. Please call 03 9393 5300 or email questwilliamstown@questapartments.com.au to find out further information or availability.