As the numbers of workers opting out of a linear career path increase, Dilvin Yasa speaks to some of those finding career fulfilment through greater diversity.
THE RISE (AND RISE) OF THE 'SLASHIE'
With her pink hair and glittery wings, it's difficult to imagine Poppy Stoker poring over a report encapsulating the darkest side of the human condition. When she's not entertaining children as her alter ego Fairy Poppilina at bookshops, libraries, and parties, that's exactly what this Forensic and Medico-Legal Psychological Report Writer can be found doing. "I love what I do; the job marries my fascination with human behaviour with my passion for words and writing, and I love reading about a criminal's backstory," she explains. "But I felt the need to balance the vicarious trauma I experience through the report writing with something that allowed me to escape to my 'happy place' and along came Fairy Poppilina."
Although her two jobs might be a little extreme, Stoker is what is referred to as a 'slashie' – someone who's taken on more than one role at a time to create a 'career portfolio' rather than follow the traditional and altogether linear path generations before us have tread. Stoker is far from alone in doing this; according to the
Australian Bureau of Statistics
, 6.1% of Australian workers now work two jobs, while a study by global freelancing platform
Upwork
found that 4.1 million Australians undertook some freelance work last year.
While for some the choice to take on an extra role is undertaken out of financial necessity, for most it's about refusing the age-old convention of attending university, finding a solid job with a quality firm and working your way up through the ranks until you retire. Instead 'slashies' are embracing roles that fit in with their many different passions.
Of course, sometimes you discover your passions as you amble along, Stoker says as she outlines a straightforward career trajectory of working as an international sales manager for
Greyhound Buses
before she began to write forensic reports for her clinical and forensic psychologist husband Peter. "I wrote the first report because I felt I could produce something that presented better but found I relished the job, and so I continued with it," she says. Soon a desire to introduce a little light (and glitter) to counteract the dark surfaced. Fortunately, the solution came to Stoker soon after a performer she'd hired for her daughter's birthday party gave what she calls a 'lacklustre' performance. "That was when I knew that I could take my passion for children's literature and imaginary ideas and carve out a role in the form of a fairy children's performer."
Since Fairy Poppilina's inception in 2008, Stoker has been busy balancing the two roles – a unique lifestyle she says comes with its benefits and challenges. "Writing psychological reports is largely an introverted, back office type of role, while Fairy Poppilina is an extroverted, front of the coalmine type of work and it's a joy to experience both," she says. "But I have to admit it can be challenging looking at a piece of cardboard on the floor while writing a report and just wanting to churn out ten mermaid tail silhouettes."
Stoker's mermaid situation might indeed be unique, but Andy Pope, Director of performance management & HR Consultancy,
Pope & Co Consulting
and Co-Founder of wine tasting company, The Tasting Glass has experience of the 'slashie' phenomenon on both a professional and a personal level and says the movement is here to stay. "On the whole, we're seeing shorter average role tenures and an increasingly fluid market for talent including the growing migration of talent from traditional larger firms to smaller businesses and start-ups," he says with his HR hat on. "Many second jobs are a direct result of technology that didn't exist ten or even five years ago such as
Uber
and
Airtasker
, and of course the rise of the 'gig economy' and hiring diverse talent is more desirable and acceptable than it was a decade ago."
Pope began his career in human resources in a Big Four professional services firm in the UK and continued along the same vein here in Australia until he launched his HR consultancy mid-2017. "I wanted to bring an entrepreneurial approach to HR and make a difference to how people enjoyed their jobs and finding meaning in what they do," he says of setting up his own business.
It wasn't the only business Pope set up; in 2015; he'd also launched his wine tasting business – an interest that developed one night after he attended a wine tasting night during his university days. "At the time I set up the [wine tasting] business, it was my priority, but slowly the HR side has become more prevalent," he says of the balance.
"Obviously I have to remain super-organised and leverage any opportunities between both businesses, but having the two roles works because wine tastings happen later in the day, which leaves a good part of it available for consulting work." Not only has he learned to prioritise effectively, he says his lifestyle helps him maintain high levels of productivity. "Moreover, since I'm following my passions, it's a move that's led to self-fulfillment and balance, and I would say that's true of most slashies."
It's certainly true of Elle-May Michael, a marketing and communications manager at a charity fundraising company who bought into a gallery a couple of years ago. Having started with the charity as a telemarketer straight after high school, Michael says she was bored of doing the 'same old thing' and looking for a change of pace when she heard about the sale of a gallery she was familiar with. "It sounded like a great way of injecting some excitement into my life, so I made contact with the owner, and now I'm also the curator and director of
in.cube8r gallery
."
Talking about the 'bright pink wonderland' of her second work space, Michael is enthusiastic as she explains how the space is filled with glass cubicles and spaces artists can rent out for as little as $25 a week to exhibit their work to the public. "I've always loved using my skills to help non-profits, but there's a real thrill that I get from using my communications, marketing."
Today Michael spends her time travelling between her
Melbourne
gallery and her office in
Sydney
where she still works for the charity part-time – a lifestyle she says has its pros and cons. "It can be hard to turn off from one job and focus on the other, but travelling interstate one week each month gives me a break from being a small business owner, which can be quite isolating at times." Tiring yes, but she wouldn't have it any other way. "Oh no, working the two jobs means I get to meet so many great people from different walks of life," she says.
It would be remiss of us to talk about 'slashie' life without touching on the personal sacrifices demanded of those in the trenches of course – of which there appears to be plenty. "There are no days off, and I never stop," admits Dr Kate Evans, who holds not two, but three major roles – as a veterinarian and owner of Bondi Vet Hospital, a Non-Executive Director of
CannPal
, and founder of gifting business
Thankly
, which helps people send handwritten cards and appreciation gifts in less than five minutes from their phones or computers. "I work when everyone else is out having a good time, and I have no children which I'm okay with, but I get up in the morning and feel like I'm off to have an adventure – not just go to work," she says, adding that not having enough time to fit in everything she wants to do can also be a challenge. "My purpose is to show people that ordinary people can do extraordinary things with a bit of grit and vision."
Dr. Adams is doing just that. Her company Thankly which she was inspired to create after realising she was forever standing at the post office to send thank you cards and gifts to people she'd met networking.
Today, Dr. Adams says she puts in 3.5 days at her vet clinic, 3.5 days at Thankly, and somewhere in between the two 'biggies', she squeezes in all the other projects. "My coach says I'm like a goat in that I chew a little bit of this and a little bit of that," the 35-year-old says. "It's an analogy that's certainly very true of the way I live my life." Perhaps it's true of most 'slashies'?
And last but not least are those who second 'jobs' fall into their laps unexpectedly, as was the case with Mark O'Shea, the franchisee of
Quest Bundoora Apartment Hotel
who found himself setting up the charity Team Kill Cancer in 2014 with wife Ky and close friends Nathan and Cathy Williams after Nathan's mother was diagnosed with terminal cancer. "We knew we couldn't do anything about the diagnosis, he says. "So we began working together to help our local community members by assisting and supporting those suffering from or affected by cancer."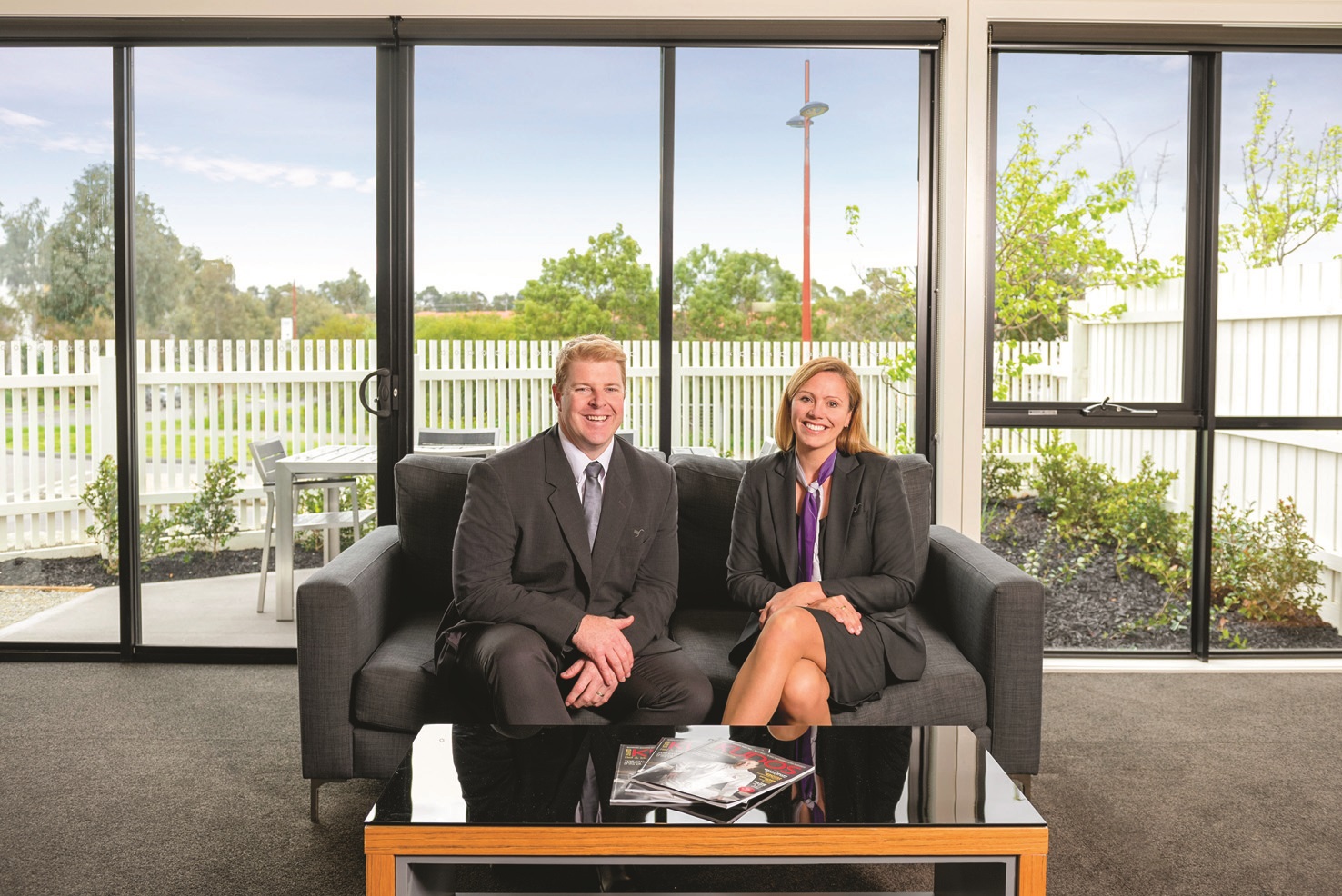 For the couple with a young family, who up until that point had enjoyed a career with Quest for nine years, the new juggle was a shock, O'Shea admits. "Fortunately we have a great team behind us that allows us some flexibility to do Team Kill Cancer which can take up to 15 – 20 hours a week, shared by all four of us," he says. "But of course this workload increases in the lead-up to our fundraisers."
The fundraisers he speaks of – two of which are held every year – have raised over $140,000 thus far and since the charity was launched, over 100 people have received gifts and support from Team Kill Cancer, from groceries and fuel cards to overseas holidays and weekend adventures.
While O'Shea insists that while Quest remains their number one priority, he does admit there's a great benefit to being a slashie with a difference. "We all need to be pushed from time to time to stay motivated and work to our full potential, but sometimes it's about getting involved with the community around you," he says. "And you can't really put a price on that."
Nice Perk – If you can get it.

Forget the corner office; when it comes to attracting and retaining quality staff, these businesses are increasingly finding success with more left-of-centre initiatives, writes Dilvin Yasa.
MEDIBANK
When you're in the business of promoting better health for everyone, how do you go about insisting your staff walk the talk? You build a head office that's 'hard-wired' for activity – complete with bike ramp, of course.
It's not hard to imagine the team behind Medibank Place, the
Docklands
-based head office of
Medibank Private Health Insurance
, sitting down to nut out the questions that will eventually lead them where they dream to land. Why, for example, sit at the same desk every day when you can choose from one of 26 types of work settings, ranging from toasty indoor fireside spaces to breezy, Wi-Fi-enabled balconies? Why duck out for greasy Thai when you can instead forage in the office edible garden before taking in a lunchtime cooking class in your company's demonstration kitchen? Why take a brisk walk to the nearest café and back when you can raise your heart rate with a basketball, soccer or tennis match on the on-site courts?
It might sound like a dream (or at least the ramblings of a ten-year-old with a vision and an etch-a-sketch), but for the insurer's 1500+ employees, this became their reality in 2014 when their new office space – developed by
CBUS
and designed by leading international design studio
HASSEL
– was unveiled. The design brief? To help employees live the health insurer's purpose to the core and create Australia's healthiest workplace.
Kylie Bishop, Medibank's Executive General Manager, People and Culture, says the building, workplace and surrounding public space epitomises the purpose and value of their company, as it should for all workplaces.
The office space began its inception after research commissioned by the insurer showed that almost half of Australian workers believe their workplace to have a negative impact on their health. "As leaders, we have to create the right environments for our people to thrive and this includes the physical space, technology, and behaviours we model," she says. "This is what sets the tone for our people, and empowers them to provide great service to our customers, which is what we're passionate about."
The space itself features a bike ramp which spirals upwards from the street level front entrance, circadian lighting which mimics natural daylight patterns (helping to support employees' biorhythms), and more than 11,000 plants to help improve indoor air quality and relieve stress – but interiors are far from what this space is all about. "We're always looking at new ways to support our employees' health and happiness so right now, we also have a health kiosk that offers our people a free health check, looking at BMI, blood pressure, heart rate and body fat," says Bishop. "Ultimately, we don't want people to say, 'I work in a nice building,' we want them to be able to say, 'I'm far more productive because of how I use the workspace around me.'"
Bishop is clearly onto something; countless studies show workers increase both productivity and morale if they work under natural light, surrounded by greenery. And three years since the new office – and culture – was unveiled, the approach to activity-based work appears to be working.
Within months, absenteeism in Medibank's call centre decreased by five per cent, while 77 per cent of staff report feeling healthier. The key to a happy and healthy workspace isn't rocket science, insists Bishop. "it's simply about keeping an ear out for the most up-to-date research, but also about listening to your employees and what they want."
BUSINESS CHICKS
With plenty of busy mums on their team, Australia's largest community for businesswomen is all about following the three Fs: fresh food, fresh flowers - and most importantly, flexibility.
Jangling nerves and unfamiliar coffee machine explosions aside, first days in the office aren't usually known for their 'wow' factor – unless perhaps you've signed on with Australia's largest and most influential community for women,
Business Chicks
that is.
The insistence you start an hour later than everyone else on the team is usually your first clue – although this is quickly backed up by the appearance of a handwritten card, a box of chocolates, fresh-from-the-printer business cards – and as your day progresses – a delivery of 'welcome' flowers from the team.
For the untrained eye (or ear) it might sound a little over the top, but for Business Chicks Founder and Global CEO, Emma Isaacs, it's time and money well spent. "We're big believers that you can't have your first day twice, so we want to make it special," she says. "It's amazing what such small gestures can do to make someone feel at home and to show that we care."
Judging by the staff perks and features of their
Sydney
CBD office, Isaacs is also a big believer in the adage, 'Begin as you mean to go on.' Her team of 25 not only enjoy weekly in-house massages with a dedicated massage therapist and the talents of a private chef, but meditation classes, yoga lessons and regular financial health checks too. "I know that an over-stressed, over-worked, caffeine-addicted, fast-food eating team are not going to perform well," Isaacs laughs. "When you treat your staff well, they'll want to grow your business with you, so it's win/win."
Isaacs is the first to admit some initiatives have worked better than others ("The beds in the napping room hardly ever got used, even after Arianna Huffington – who has long advocated for her team taking power naps – came out to a Business Chicks event to speak," she laughs), but maintains that while all office perks are well received by staff, no amount of free fruit in the kitchen will make a difference to the business unless the perks are complimented with strong leadership. "I've always tried to hire and cultivate solid leadership in the business so that our people feel happy and inspired," she says. "This is particularly important as I live in
Los Angeles
away from the Australian operation, so I place all of my trust in my leaders to ensure the happiness of our team there."
As the business continues to grow (Isaacs has moved to the States to concentrate on growing the US arm), Isaacs says that away from the massages and team lunches, flexibility is the future – especially with a business model such as theirs where some team members work interstate and in some cases, even overseas. "We have some members with young families who only do a day or two in the office and our team finish up early at 4 pm on Fridays, and they can pick one Friday a month to work half a day," she says. "It allows people to have a bit of extra time to go away for a weekend, to get to those appointments they never get to otherwise, or to just curl up in bed and catch up on some
Netflix
."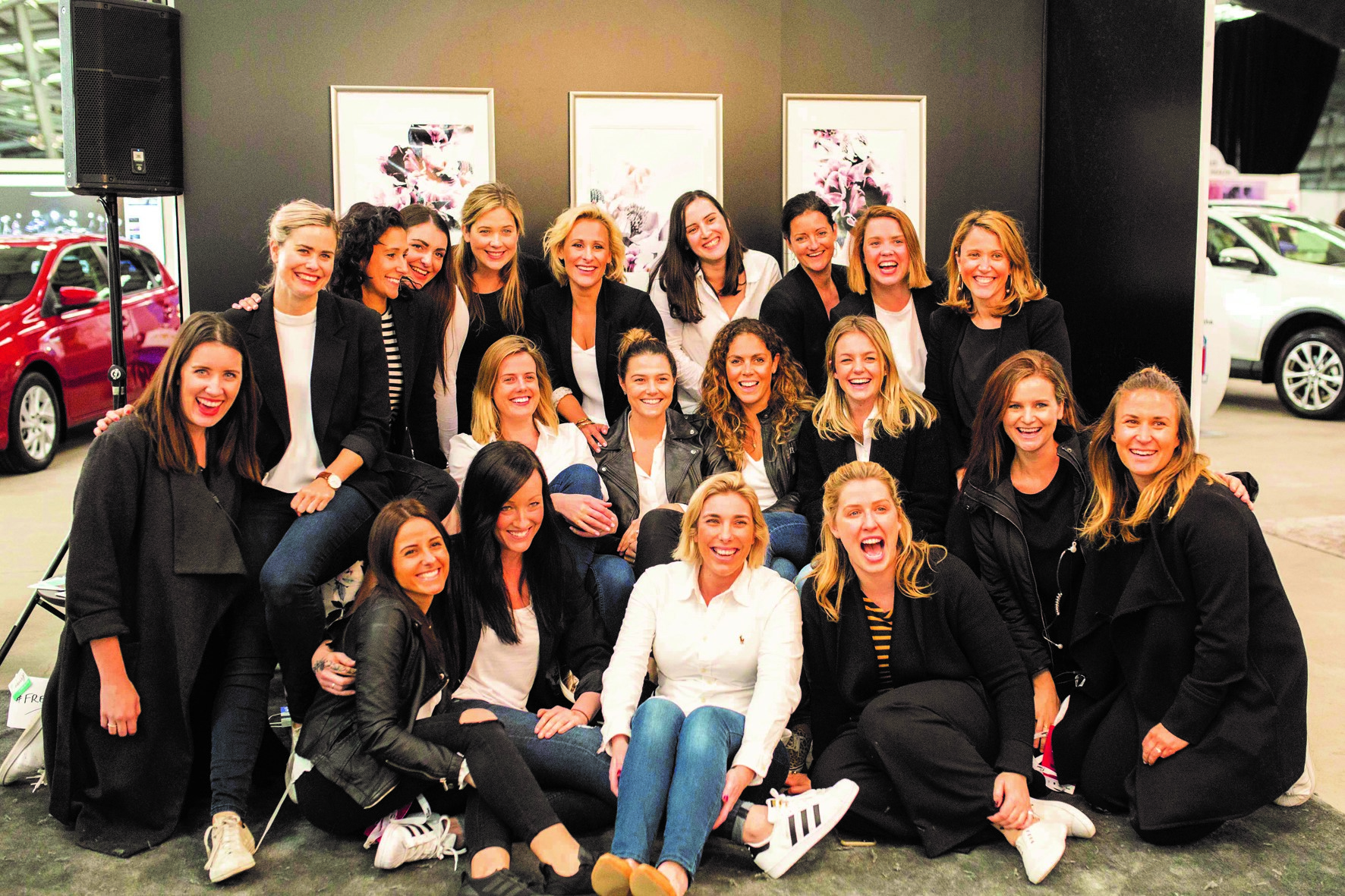 THE VILLAGE OF USEFUL
In an office where 'gangsta' alter egos are celebrated, and the company's pidgin language enthusiastically demonstrated, the lines between work and play at this creative consultancy are increasingly blurred – and it's just the way they like it.
What would it take to make you happy to turn up to work every single day? It's a question many have asked ourselves, and it's one Adam Lance and Andy Howard, the co-founders of Newcastle-based
The Village of Useful
, found themselves pondering some six years ago when they decided to set up their then advertising and technology agency (now a corporate innovation consultancy).
Finding interesting, challenging work to sink their teeth into was a given, as was having easy access to what Lance describes as a 'prodigious store of good coffee,' but ultimately they decided success was intrinsically linked to two things: the right people, and an inspiring environment. "First, we decided that clients had to pass the BBQ test, which means if you don't want to hang out with them at a BBQ, then they won't work as clients," says Lance who adds it's a test that's maintained to this day. "But we also knew we had to surround ourselves with smart, talented, grounded and fun 'Villagers' and create an inspiring environment that they – and we – would want to come to every day."
To say they've excelled in this department would be putting it mildly. Upon joining the agency, Villagers are bestowed with a gangsta name (and accompanying personalised Ghetto bling) at a ceremony where they're expected to perform a rap written in their honour, says Lance, who explains they've got everyone from 'No Filla', 'Lebrizzle', '8-Mile' and 'Dre' working on their team.
Achievement Days - where the team celebrates each Villager's greatest life achievement to date over the lunch of their choice - are celebrated in place of birthdays, and significant project achievements are enjoyed with a 'mic drop' where each Villager can drop their own inflatable mic to the sound of the team's cheers.
Hoping for a cash bonus at the end of the year? Why not take part in the company's Grow and Tell instead? "The recipient gets to choose to take their bonus as money, or as an opportunity to 'Grow and Tell,' which is where they travel somewhere amazing in the world and do something amazing," he explains, adding that they give staff both money to travel and extra paid time off. "The only requirement is that they must share their story with others, whether through film, podcast or blog posts." And if that's not enough, The Village of Useful even has its own pidgin language, developed over time and used by all. "It's silly for sure," admits Lance. "But it's entirely ours and using it not only lets you know you're part of a close group, but it helps build and evidence our culture."
Silliness it may be, but it's clear it's not something Lance takes lightly. "We said from the beginning that we wanted to create a culture where people can produce their best-ever thinking and for that to happen, our Villagers need to be happy, rewarded and inspired, and it's our responsibility as leaders to ensure that we are vigilant in seeing that these needs first are met, and then exceeded," he says. "Good culture begets attracting and retaining good people; good people begets good work and good work begets good clients – there's nothing silly about that. "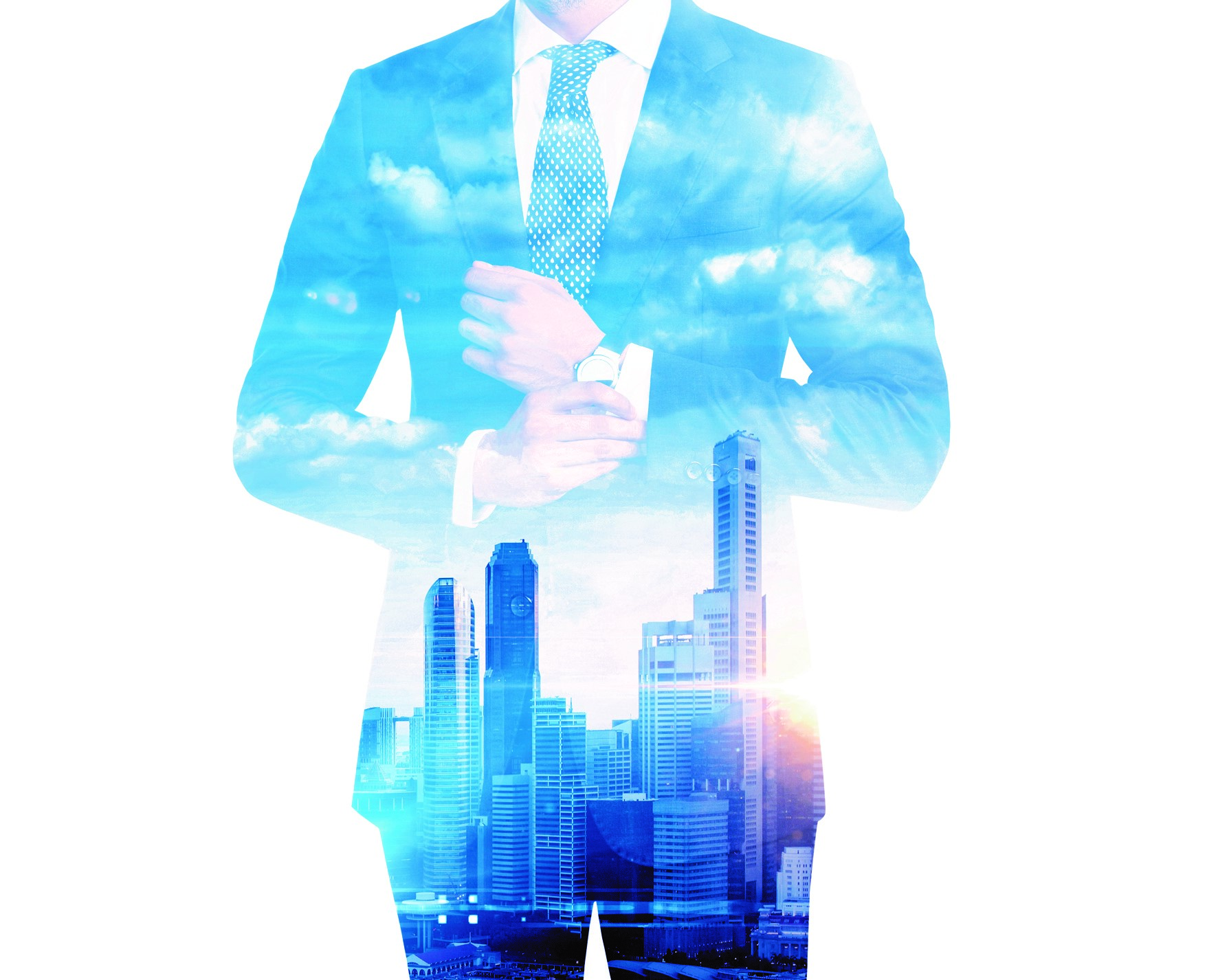 BREWDOG
Their love of pooches is ingrained in everything they do, so it seemed only natural for this Scottish craft brewer to recently introduce 'pawternity leave.'
When you sell a beer called 'Dogma' and use slogans such as, 'This is the revolution – in Dog, we trust,' it's not that much of a stretch to imagine the various hound-related benefits staff might enjoy at BrewDog, a Scottish brewer and pub chain based in Ellon.
By the turn of 2017, staff were already encouraged to bring their four-legged friends to work, with office dog walkers always on stand-by to take the pampered pooches on daily walks, but several months ago, BrewDog managed to shake up the whole industry by announcing a brand-new perk – a Puppy Parental Leave scheme for all 540+ staff across the UK and the US. Explaining what was to be known as 'pawternity leave' which entitles BrewDog staff to a paid working week's leave should they become the new parents of a bouncing new fur baby or rescue dog.
Co-founder James Watts acknowledged how difficult this initial period of settlement can be for both human and hound.
"Here at BrewDog, we care about many things, but have two main focuses above all others – our beer and our people," he said. "And over the years we have noticed that our people also care about many things but have two main focuses above all others – our beer and their dogs. We totally get that. That's why we let them bring their four-legged friends to work at BrewDog, and why we are now going one better with the latest awesome – or should that be pawsome – staff perk."
That's not where it ends for BrewDog staffers, however. Since launching what's become Scotland's largest independent brewer (by its second year of operation, no less) in 2007, Watts and co-founder Martin Dickie have gone above and beyond to treat staff like family.
The company offers not only the more conventional bonuses such as free lunches, childcare vouchers and enhanced maternity and paternity leave (yes, for babies of the two-legged variety) but also the more, dare we say, inspired? For one, they offer Dog Years Sabbaticals that allow employees to take four weeks off after being with the organisation for five years. Add to that beer training, a liberal free beer policy, the 'Unicorn Fund' where ten percent of the company's annual profits are split equally between all staff, and options to buy shares in the company online in an initiative known as Equity for Punks (2015 figures show BrewDog by that stage had a staggering 32,000 shareholders), and you've (hopefully) got both happy staff and well-adjusted pets.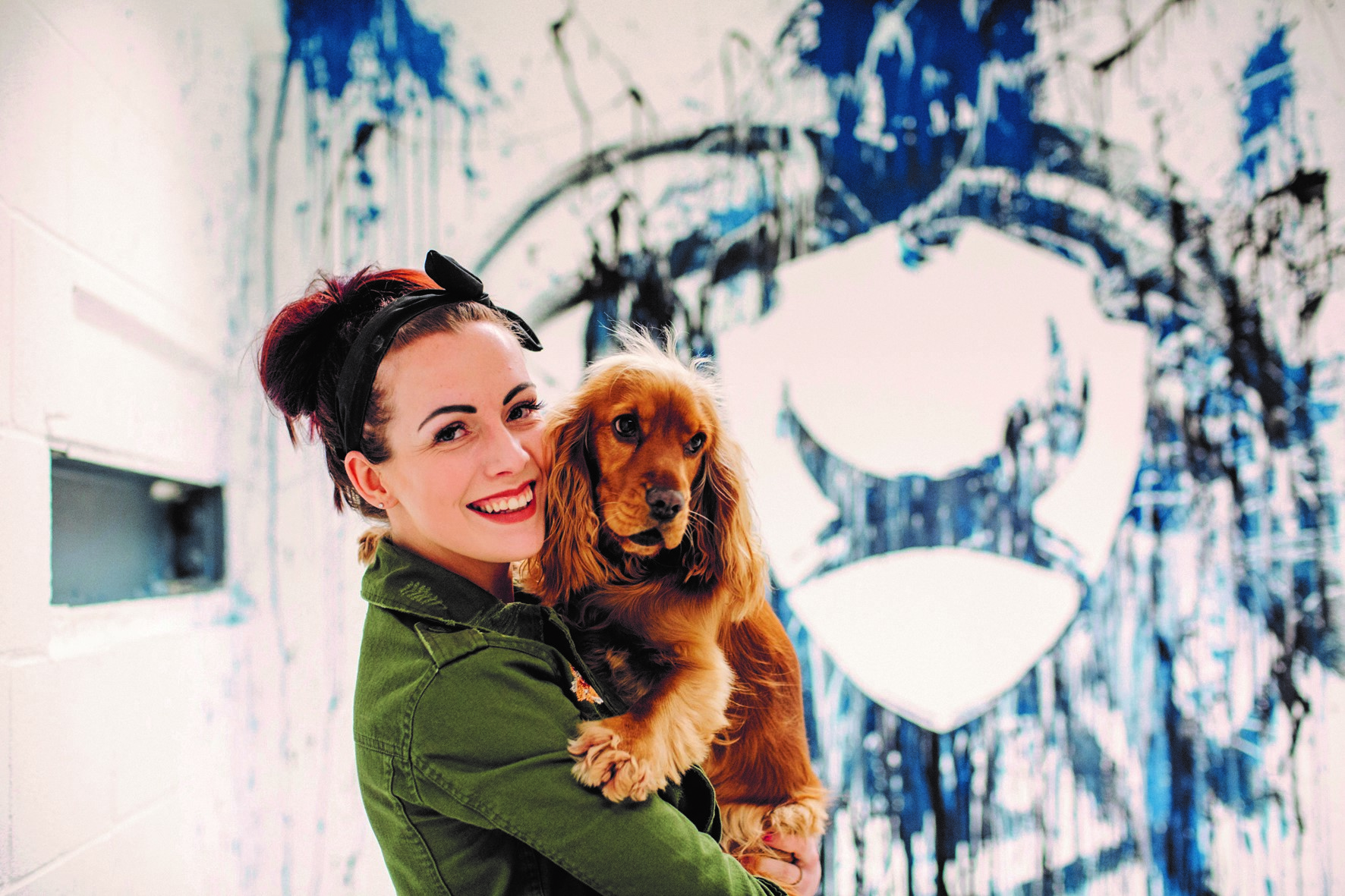 Breakout
The sum of employee happiness and workplace productivity
Ask Principal Corporate Psychologist Stephanie Thompson from
Insight Matters
why so many companies are eager to provide workplace environments that centres around good times and unusual perks, and she says it's all about attracting and retaining staff who will want to work hard for you.
"Gone are the days where going to work was a drag and only ever seen as something you did outside of living your life," she says. "Now workplaces are being more human and more like home and this can be quite a motivating strategy since studies show happiness in the workplace boosts productivity." A study by the University of Warwick backs up this claim, finding employee happiness increases work output by a solid 12%.
It's the way of the future, yet Thompson says business owners should proceed with caution – particularly when it comes to the hiring of new staff. "Don't forget that although you might be hoping to attract and retain high quality staff, it's also possible to retain lower quality staff, as well as those who may try to abuse privileges so the emphasis should still be on recruiting very skilfully rather than putting your focus on what you can offer."