Australian and New Zealand tech start-ups are paving the way on a global scale, but it's not without its challenges, writes Dilvin Yasa.
Most successful founders can usually give you the specifics of their 'aha' moment, that one crucial second in time that would go on to change the course of their lives.
Most successful founders that is – except for TRIBE founder, Jules Lund. "Hmm, let me see…" he begins before abruptly stopping and apologising sheepishly. " You have to remember I was working in morning radio at the time [he formed the idea] so I can't actually remember much from that period other than feeling really tired, and being incredibly busy."
His kids must have found that tough? "I wouldn't know, I haven't actually had a chance to meet them yet," he deadpans. Lund is joking of course, but he could be forgiven if there were some truth to his banter.
Since the affable TV and radio host stepped away from his media roles to create TRIBE, a digital platform which connects brands with influencers, he's known exhaustion – and exhilaration – on a whole new level. On the back of an AUD$5.35 million funding injection from
Exto Partners
in 2016, Lund has extended his Melbourne-based business to include new headquarters in the UK, fortified his Sydney, Mumbai and Philippines-based team, taken his total staff count to 35+, and yes, even managed to stay hands-on with his two young daughters.
"Well, if I knew back in 2012 when I had the idea for TRIBE that I'd feel 90 today, I don't know that I would have bothered," he offers before bursting out with laughter. "Nah, that's a lie; I love what I do, and I know this is the business I was meant to be in."
The premise of TRIBE is simple; it's a space where brands create briefs and invite thousands of subscribed micro-influencers (everyday people who've cultivated an intimate, yet engaged community of 3,000+ followers on social media) to submit a creative post with their fee attached. Should the brand approve their post, the influencer publishes it directly to their socials and is paid almost immediately. It's free to join for influencers, costs next to nix for brands (they only pay for the posts they purchase), and TRIBE earns a none-too-shabby 20% on all successful posts.
Since TRIBE first launched towards the end of 2015, Lund says they've created content for over 4,300 brands including
Moet,
Dan Murphy's
and
Priceline Pharmacies
, and generated more than $4 million for the 23,000 influencers currently on their books.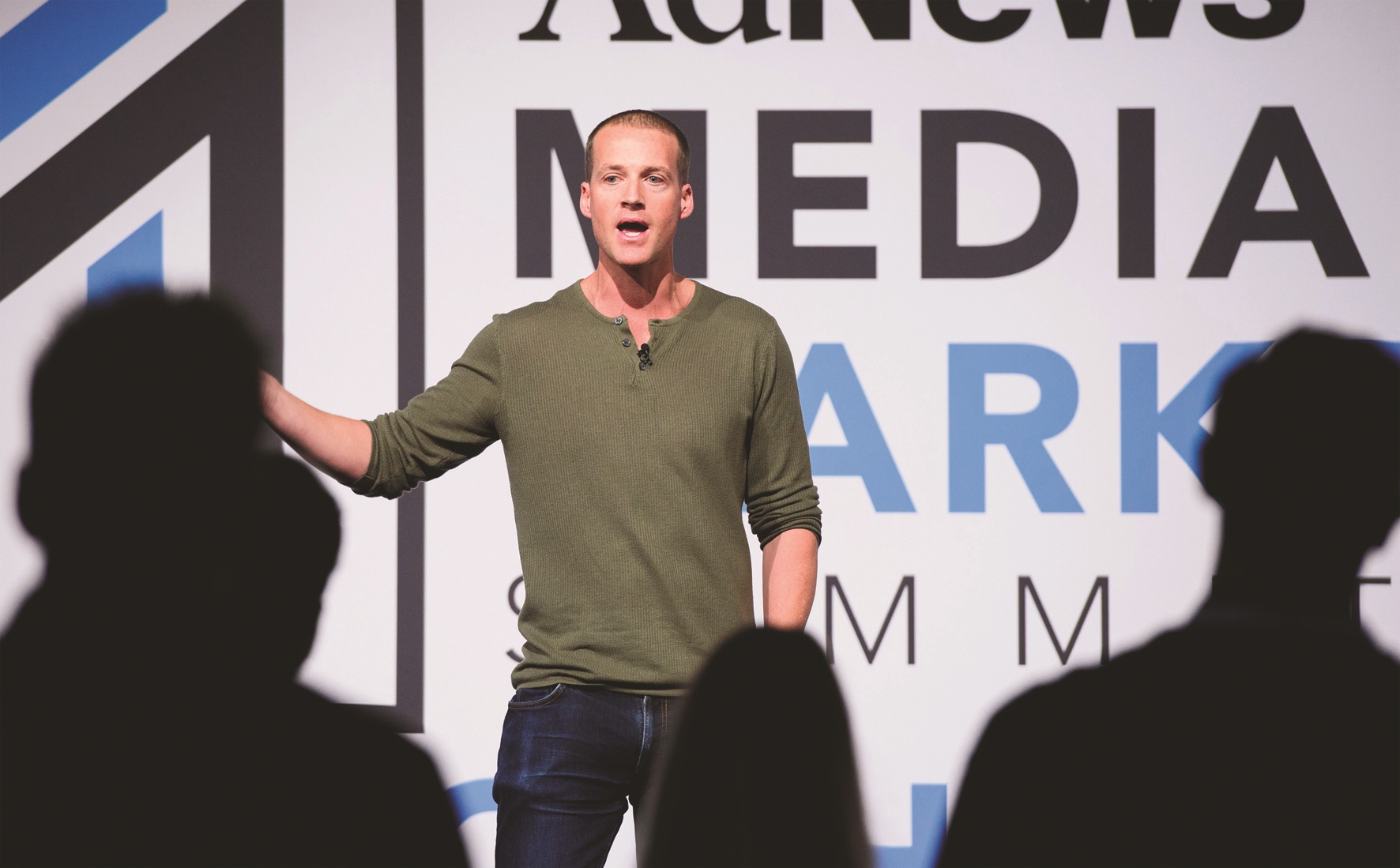 "We're not talking about celebrities, we're talking about everyday people who are taking pics at home or on the way to work with their phones," he says, adding that TRIBE receives up to 20 new briefs every day. "Many of our influencers earn upwards of $2,000 per month, but we have one who's made over $100,000 since we launched and she's a dietician."
While the details of that 'aha' moment are still elusive, Lund will allow that there was a long gestation period for the idea that was born out of what he says was 'pure frustration' back in 2012. "We'd built our Fifi [Box], and Jules radio show to become the most engaged brand on Facebook within the country and brands began approaching me to help them with their content," he explains. "I couldn't believe a transaction could involve so many people in a chain of communication, or that it could take weeks – sometimes months – to agree on a single sponsored post and the idea for TRIBE began forming." Although Lund pitched the idea to a couple of key business advisors who helped Lund raise the initial angel funding of $765,000 to get the business off the ground, he only realised exactly what he was sitting on the day he met with
Sony Music Australia
CEO, Denis Handlin.
"We had a nail artist with 1.5 million followers paint her nails to celebrate the new One Direction album, and her fee was $2,500, and I remember thinking that there's no way they'll want to spend that kind of money on a nail artist from Tasmania," he says. "But they loved it! They said to me, "Do you know how much money we would have to spend to get this kind of reach and engagement elsewhere?' And that's when I knew we were onto something big."
At the centre of TRIBE's success is that the platform solves a problem, says Lund. "Who has the time to sit down and have coffees and conversations with hundreds of influencers individually and then go on to make campaigns with 40 to 50 of them?" Lund asks. "Marketers are under pressure to generate volumes of advertising content from scratch, while their own consumers have the passion, creativity, and tech to capture stunning imagery at billboard size and magazine quality."
Lund is rewriting the future no one knew existed, and the way he tells it, it's never looked brighter for tech start-ups like his. "It's a hot space, and it's only going to get bigger."
THE UPSIDE OF DOWN UNDER
We're a world away from
Silicon Valley
, but Australian and Kiwi start-ups such as Lund's are quickly gaining traction, wowing both consumers and investors on a global scale, says Alex McCauley, the CEO and Executive Director of
StartupAUS
(startupaus.org), a national advocacy body which represents the interests of the entire Australian start-up ecosystem.
"TRIBE is quite emblematic of the strength of lots of Australia's best start-ups because you've got a very savvy founder in Jules, who has spent time in an established industry and taken that experience and built a really smart business in a new area with global growth potential," he says. "The same is true for Canva and Atlassian - all the really globally successful Australian start-ups are being built by founders who really understand the problem they're solving because they've had experience in the industry."
McCauley estimates there are now at least 4,000 tech start-ups in Australia – a number he says will boom substantially as emerging companies continue to put their stock into the 'Build Local, Sell Global' mantra we're so fond of. "Australians tend to have a global mindset in that we travel a lot, we understand other cultures, and we're too small to think locally when it comes to building businesses," he says.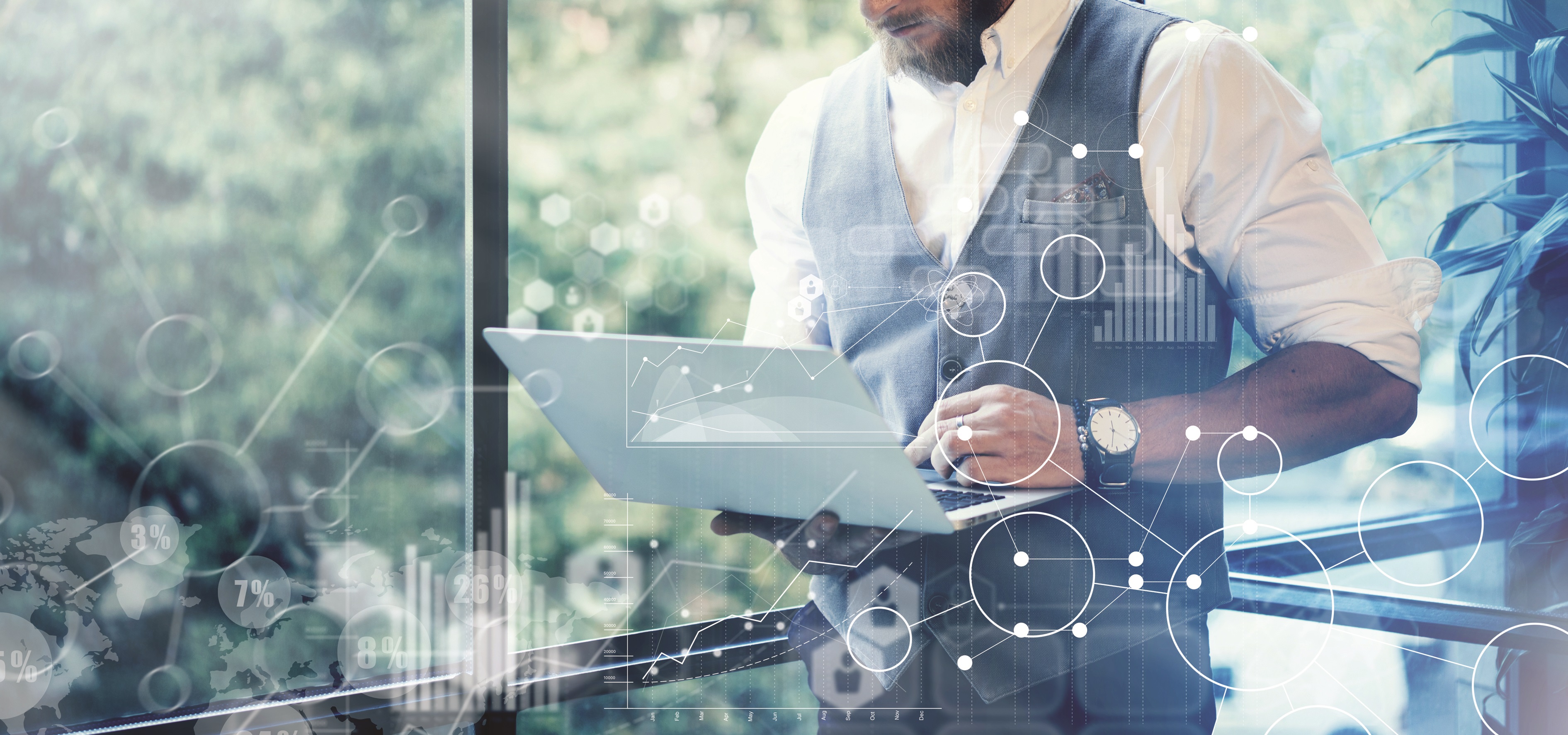 "But what also helps is that Australians, in general, get tech, and there's a huge demand for new products here," he adds, explaining that Australia is one of the most successful global markets for Google, Apple, Twitter, LinkedIn, Uber and the like, leading the world on penetration and revenue per capita.
Add to that a national structure that supports the rapid growth of global digital businesses, and you can't help but set the scene for a multitude of success stories, he says. "We produce world-leading tech talent, and people want to live here so we can attract the best from the rest of the world."
Paul Naphtali, co-founder and managing partner of
Rampersand
, an early stage technology venture fund, agrees that the future has never been brighter for Australian tech start-ups, pointing to our relatively low-cost engineering talent, strong R&D tax credits program run by the federal government, and relatively low levels of business bureaucracy as key strengths working in their favour. "What's also worth noting, however, is that brand 'Australia' has always been strong," he says. "We're known for being honest, hardworking and good fun, and people around the world such as investors and employees are naturally positively disposed to our companies as well."
CHALLENGE ACCEPTED
Global accolades aside, this doesn't mean local tech start-ups aren't presented with a unique set of challenges to overcome.
Although Lund says he's ruling out a move to Silicon Valley for now ("First of all, I'm too old and I can't grow a hipster beard, but also, I believe we've got everything we need right here," he says), others point to our geographical isolation as a potential problem. "I don't know that it's just the tyranny of distance – which granted, is reduced in some cases since social media and digital marketing is borderless - but that Australia is also an awkward size," says Naphtali.
"We are big enough to sustain a small number of domestic businesses, but generally we need to go international to build big businesses. For example, small countries such as New Zealand and Israel, the need to export is very obvious very quickly, but it can be less so for young Australian founders, and this can be an issue."
Australia's non-competitive business tax rates do tech start-ups no favours, nor does our current, death-grip tightened immigration settings, say our experts. "In an age where talent is increasingly sourced from a global pool, we need to think carefully about how we handle these settings," says McCauley, who adds that although we seem isolated to certain parts of the globe, our proximity to gargantuan emerging markets in Asia is also a strength in itself.
"One of Australia's biggest advantages is that people want to live and work here and we need to use that pulling power and not succumb to the isolationism that's a big part of the current mindset in places like the US and the UK." No easy task in the face of our current immigration set-up.
FUND-AMENTALLY CHALLENGED
Location and immigration settings aside, perhaps one of the key issues for local tech start-ups is that the industry is still notoriously underfunded – problematic when you're trying to spread your wings, says Lund. "I'm not business-minded, so I knew early on that I needed a CEO to help operate the business," he says of TRIBE's appointment of CEO Anthony Svirskis.
"That first investment was critical for TRIBE because it gave me the ability to take on staff and pay an agency to build the tech."
Obviously, Lund's story has a happy ending, however many others aren't so lucky, says Naphtali, who with his team attends and supports many start-up community events. "If you go to any of these, one of the first things you'll hear from the founders is about the local shortage of venture funding," he reveals.
"This is true, but the reality is we have close to $2 billion in venture capital looking for deployment, so this means many good companies attract investment, but unlike the US, the UK or Israel, we don't have readily available funding for businesses that don't yet look good but might with time, or for idea-stage businesses."
Australia invests less, per capita, on innovation investment than most developed nations, he adds. "We require the development of our education system to cater for the innovation economy, and we have to do better at engaging both government and corporate – the challenges are not small."
It's a state of play Naphtali is well-versed in, having been inspired to launch Rampersand (along with co-founder Jim Cassidy) after witnessing first-hand what Australian tech start-ups are up against. "Having invested and worked in tech businesses in Silicon Valley and Israel, we were excited about the growing number of amazing founders in Australia, but frustrated by the lack of capital and support for those businesses," he says.
"While there's loads of money in Australia, very little of it was being invested in Australian tech companies, and even worse, there were very few people who had been successful in tech who were prepared to help the next generation of Aussie founders achieve great success."
Since 2013, Rampersand has invested in 16 businesses, with many of them such as
Expert360
,
Spaceshop
,
Stacka
and
Stendle
going on to become incredible, fast-growth businesses.
Could your tech start-up be our next feature story?
Napthali explains Rampersand invests first and foremost in great founders solving real ideas, but says that while they usually like to make their first investment in a start-up once said start-up has an initial product or service in market, they're always open to hearing from founders. "We love hearing from founders, and we don't believe in wasting a founder's time," he says. "We make sure to give great advice and introductions even to the companies we don't invest in – our digital door is always open."
AUSTRALASIAN TECH START-UPS
WHO'VE BECOME GLOBAL LEADERS
Need further inspiration before you make a call to a venture capitalist? These start-ups will have you planning world domination before you know it.
CANVA
From living room start-up to $500 million success story, the trio behind this runaway online design platform have only just begun.
The inception of
Canva
– an online design platform which enables both designers and non-designers to create professional looking graphics with templates, stock images, icons and a collaboration tool - almost reads like a country and western song.
No contacts, no connections and no proper bed, the story of now Canva's chief Melanie Perkins' start is well-known, having previously disclosed how she'd spent three months sleeping on her brother's living room floor in San Francisco and attending every meet-up she could in the hope of making a Silicon Valley connection to change her luck.
The song, however, has a happy ending; five years later, Canva has more than 10 million followers in 179 countries and over 200 staff. More than 200 million designs have been created on Canva so far, and eight designs are said to be created in its apps every second.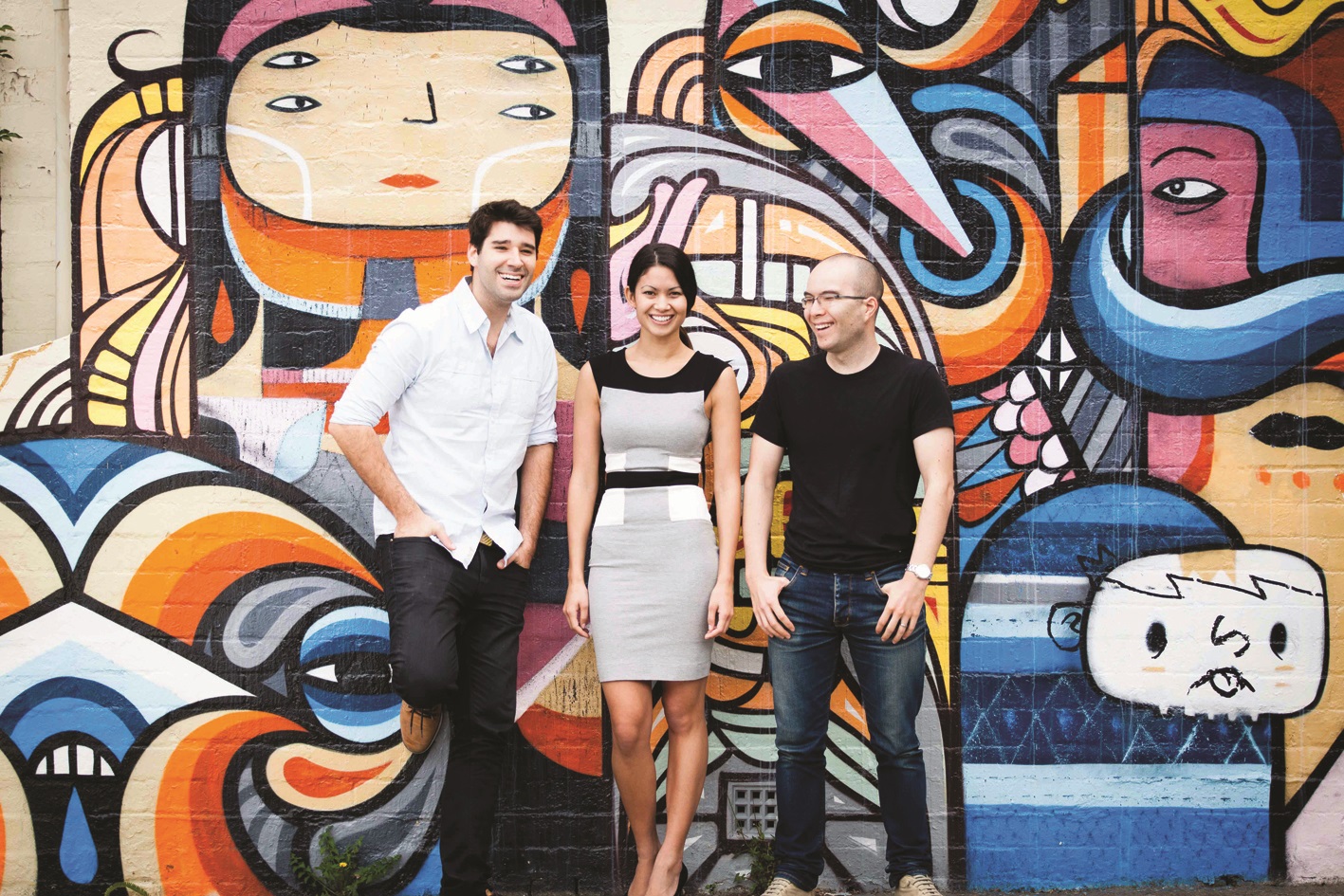 Valued at almost $500 million dollars, these days its investors who are travelling from San Francisco to their Sydney headquarters to meet Perkins and her Canva co-founder Cliff Obrecht.
At the heart of the story, of course, is the genius idea that fanned the flames. Frustrated with how long it took to teach graphic design programs such as
InDesign
and
Photoshop
to her fellow uni students, Perkins and Obrecht began looking at ways to make the process easier.
Their first collaboration,
Fusion Books
– an online design tool that makes it easy for students and teachers to create yearbooks – was popular, but it served as the inspiration for what was to come – an easy-to-use drag-and-drop interface loaded with over a million photographs, graphics, and fonts which allowed both designers and non-designers to create beautiful graphics quickly and easily.
With the addition of Cameron Adams (now Chief Product Officer) on the team, Canva was an instant hit.
Backed at various times by the likes of
Owen Wilson
,
Woody Harrelson
and
Google Maps
co-founder Lars Rasmussen, investor interest in Canva has been extraordinary. A $19.8 million capital raise by Australian firm
Blackbird Ventures
and Silicon Valley's
Felicis Ventures
in 2016 brought Canva's total funding to date to $55.6 million - not bad for the start-up that saw a three-year wait between their first meeting with potential investors to their first actually investment.
You can't help think the money was a sure bet; not only is Canva tipped to become a unicorn, but in 2017, they not only began work on having their software available in over 100 languages but also announced they would be branching out into the physical world, launching Canva Print, a new print and delivery service which promises one-click print and shipping within four days.
With an eye on expanding their print service to encompass all forms of media (including clothing), it's clear that while this tech start-up is already a major player on a global scale, they're only just getting started.
CAMPAIGN MONITOR
It's email but not as you know it, and it's worth a staggering $600 million.
When US venture-capital firm Insight Venture Partners invested $US250 million in a little Aussie 'start-up' back in 2014, tongues began wagging.
It was an unusually large investment from the one fund, for a start – particularly for a 'start-up' that was a ten-year-old business that had up until then been self-funded by its founders, Ben Richardson and Dave Greiner.
But perhaps what most perplexed gossip-mongers was that it was an investment in a company which makes software for email marketing pitches. In a time that's all about sexy products like
Instagram
and
Uber
, to the uninitiated (and perhaps those who still swear by Read Receipts), it didn't seem too dissimilar to investing in carrier pigeons. They were all wrong of course, and by quite a margin; Campaign Monitor is now estimated to be valued more than $600 million.
The story of Campaign Monitor began in the late 90s when the then-university students started
Switch IT
, a web design consultancy which saw the pair run email campaigns for their clients.
Growing increasingly frustrated with the existing software on the market, they soon designed to build their own. In 2004, it took 40 steps to send an email using the most popular tool available at the time; Campaign Monitor's product took just 4, and its software has been helping companies such as
Apple
,
Coca-Cola
, and
Nike
not only design, create and send aesthetically pleasing email ever since, but be able to analyse how successful those emails have been in reaching their targets – not a read receipt in sight.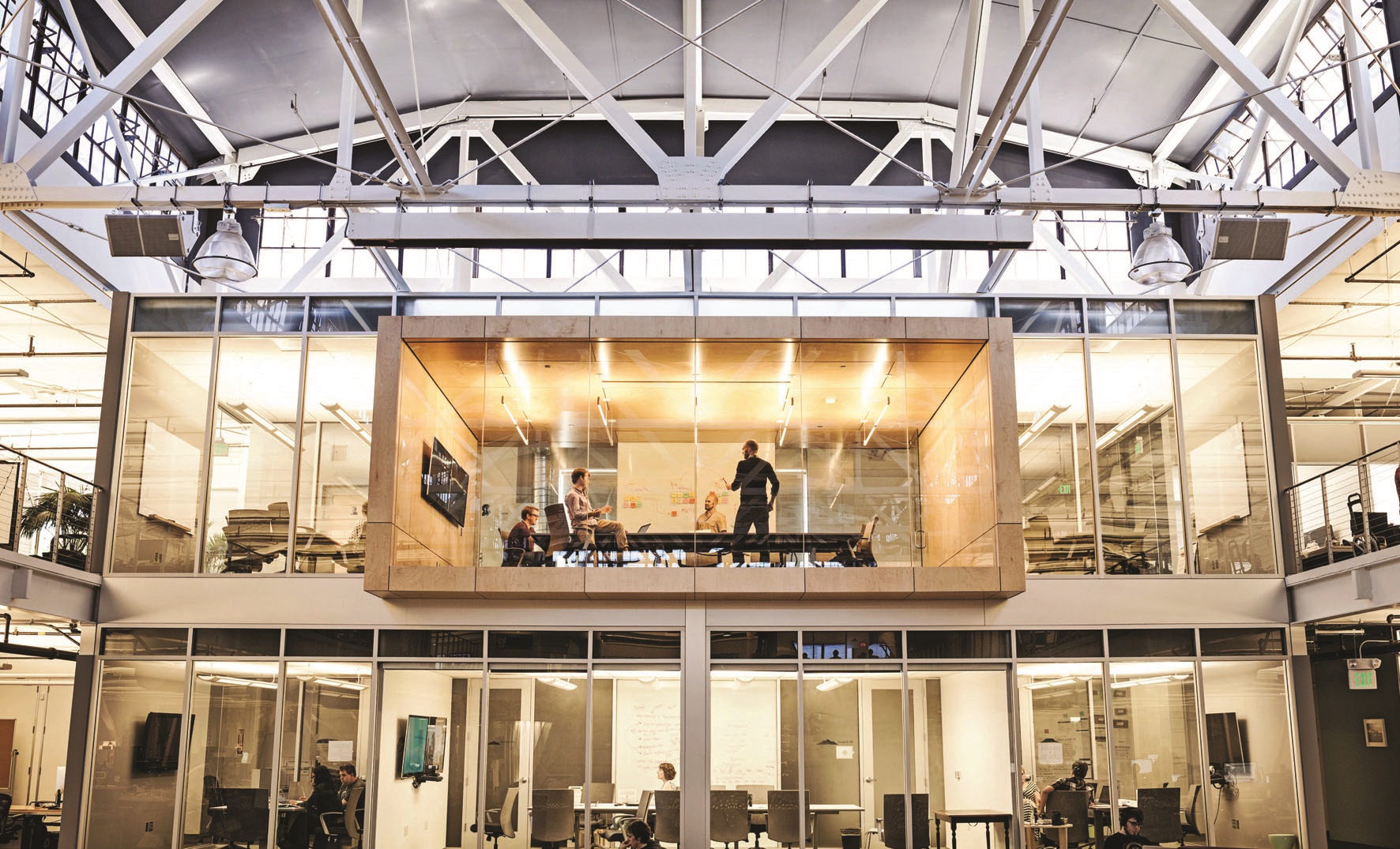 On paper, the secrets to Campaign Monitor's success reads like the results of a lucky dip draw. Like the boys at Atlassian, Richardson and Greiner realised early on that as long as their product was extraordinary and well-priced, it would sell itself and they were right; with a price point which starts from $9 a month for basic support, Campaign Monitor has amassed a global customer base of over two million people in over 200,000 companies based anywhere from Zimbabwe to Russia and everywhere in between.
Today, both founders have stepped away from the day-to-day running of the company and stayed well out of the public eye, rarely giving media interviews.
As part of the 2014 deal, Richardson and Greiner sold half of the company to two top-tier US venture capital firms and handed control to Alex Bard who was brought in as the firm's CEO.
The gentlemen still own a big stake in the company, remaining active board members and continuing to run the product from their Sydney office, while Bard handles sales, marketing, and finances from San Francisco.
They might be in the unique position of having to answer to each other, but it appears to be a system that works; in 2017, Campaign Monitor – which now encompass a team of over 200 staff – announced that it had acquired customer data platform
Tagga
, and was planning to evolve its products over the next quarter to include machine-learning recommendations and data and analytics in a simplified format for clients.
Sexy is fleeting; classic never goes out of style.
ATLASSIAN
From a $10,000 credit card debt to a $US10 billion juggernaut, convention has seldom played a role in this software company's rise and rise.
It's not often easy to reduce the sum of a company's success to the type of motto one might find in an Instagram feed, but in Atlassian's case, a safe bet would be: "When you're in the middle of a gold rush, sell shovels."
Founding a software company that develops cloud-based products for software developers, project managers, and content management all the way back in 2002, Mike Cannon-Brookes and Scott Farquhar, the gentlemen behind this Australian technology darling, have been spruiking shovels ever since, taking their little start-up to a juggernaut valued at over $US10 billion.
At the heart of their success perhaps is their rags to riches story which initially saw the then 22-year-old university students apply for a credit card with a $10,000 limit to fund the company, before committing to bootstrapping it themselves for several years.
The way Cannon-Brookes and Farquhar tell it, they founded the company at a time when many investors had lost confidence in internet companies. Patience eventually paid off; in 2010,
Atlassian
made headlines worldwide when it accepted a substantial capital injection – a none-too-shabby $US60 million from
Accel partners
, which was reported to be the US venture fund's largest ever investment in a software company at the time. Not only that, but Atlassian also managed to pick up current president Jay Simons, then a potential investor from Plumtree Software.
How did this juggernaut fly under the radar for so long? Although their product was strong, many weren't so convinced that the business model Cannon-Brookes and Farquhar had created was viable.
First was the idea that this major tech company with a large American client base could be based somewhere as remote as Australia (they now have offices in San Francisco and Austin, yet its headquarters remain in Sydney).
The second was Atlassian's decision to have no sales staff, preferring to knock what they would be paying in salaries and commissions off their product purchase price, and aiming to sell ten times more copies directly on their site in the same time it would take a person to sell them.
As Cannon-Brookes had admitted previously, their vision prevented many from joining the company, advising them or funding them because it 'made no sense to them.' It hasn't hurt the bottom line, and today, Atlassian employs over 1,000 staff – not a single one of them in sales.
Today, the future has never looked so bright for the Atlassian crew. The company – which went public in a well-received IPO in 2015 – sells its software into more than 140 countries, and is on track to exceed $1 billion in revenue for the first time in 2018. However mind-boggling the idea may seem, there are still plenty of opportunities for growth left, with the company acquiring Trello early in 2017 and launching Stride, a web chat alternative to Slack soon afterward.
They're not in it for the money (the co-founders topped the latest
BRW Young Rich
list with a combined net worth of $6.08 billion); you get the feeling it's all about the passion for what they do.
XERO
Turning accountants into rock stars? This New Zealand company is doing it, and they're laughing right along with us (all the way to the bank)
Mention the word 'Xero' to someone who works in finance or accounting, and there's every chance they'll scream like a teenager at a Rihanna concert. "Oh My GOD, Xero has changed my life!" Hmm, yes, but the publicly listed online accounting software company – founded in 2006 by former auditor-turned-IT consultant Rod Drury – appears to have changed a lot of lives.
At last count, it has over one million paying subscribers in over 180 countries and its annualised committed monthly revenue recently hit the $NZD360 million mark. But then there's a good chance Drury, who once penned an article titled, 'First Accounting Became Beautiful, Now It's Going to be Magical,' always knew the 'mathematical beauty and elegance' of the double-entry accounting system would win fans the world over – he just didn't realise how many.
The way Drury tells it, he knew that accounting online would eventually become highly interactive, with every number clickable; blurring the line between reporting and the task user interface.
But although he tinkered on early online accounting software in his home office, he knew he couldn't raise the substantial capital required to launch an accounting software company. Putting the idea on ice, he instead started an email archiving company,
AfterMail
, quickly growing it into a major success story before selling it to US tech firm
Quest Software
after two years for $NZD65 million. Finally, Drury had the time – and more importantly, the funds – to turn his attention back to his first love.
The idea for Xero was simple: Drury and his team would develop a cloud accounting platform with the first multi-perspective general ledger – meaning software would be stored and delivered over the internet rather than installed on individual computers.
At a time when most small businesses would have been petrified at the idea of keeping their financial information on the public internet, this was their first challenge to overcome. The second? Drury's insistence that the company is publicly listed from day dot.
Explaining his decision, Drury has said the move inspired the then team of 14 to work with 'incredible discipline, incredible urgency and incredible capability,' and prevented the kind of mistakes private companies feel at leisure to make.
Today $NZD474 million has been invested in the company so far (most notably from Drury's former competitor, Craig Winkler, co-founder of
MYOB
who invested $NZD18 million and became Xero's second-biggest shareholder), yet the company remains a growth-first venture, not having posted a single dollar of profit along the way.
The proof is in the pudding, yet Trent Innes, Managing Director of Xero Australia, is reflective when asked what's driven his company's success. "From the very beginning, we focused on building a global platform that allowed small businesses to connect digitally – to each other, to accountants and bookkeepers, to their banks – and access this anywhere, anytime on any device so that small business can now truly looks and act like a big business through technology," he says.
"Additionally, Xero has always had a relentless focus on improving the product driven by the needs of our customers."
Currently mapping out what the next generation of accounting look like ("And working hard to create them looking at artificial intelligence and machine learning to create code-free accounting," adds Innes), it seems Xero might remain rock stars for some time yet.