Regional Western Australia is full of hidden gems. Beverly Ligman uncovers Bunbury, Mandurah, and Kalgoorlie.
When you're away on business, often there's not a lot of time to get to know a place. But sometimes you need some local knowledge to take a client out to lunch or dinner, or you have a spare hour or two to do some exploring.
With that in mind, we've done the legwork for you to find some of the best-kept secrets in three of the biggest regional centres in
Western Australia
.
BUNBURY
Bunbury
is an easy two-hour drive from
Perth
down the Forrest Highway, it's a straight line, so if you're flying into Perth, hiring a car is the easiest way to get there.
An afternoon drink
Once you arrive if you're looking for a quiet afternoon drink with a client, you can't go past the old-world charm of The Rose Hotel, right on the main street and with a glorious façade that you can't miss.

The Rose Hotel, 27 Wellington Street
Lunch or dinner?
Café OneForty
is one of the best places in Bunbury to have a bite to eat, plus they make seriously good coffee. It's understated yet funky vibe makes it the perfect place to have lunch or dinner, the food is great, as are the cocktails. Owners Kristy & Alex Garbelini have made this place their own.
Café OneForty, 140 Victoria Street
If something a bit fancier is in order, then you can't go past
VAT2
. Right on the waterfront at
Koombana Bay
, this venue has everything you need to impress a client including a great wine list.
They also do a cracking breakfast should you need to start your day early with all the Zen of looking out across the water.
VAT2, 2-4 Jetty Road
Downtime
One of the best things to do in Bunbury if you have an hour or so of downtime is to take a stroll along its famous
Back Beach
. Start at Marlston Hill and work your way back, then grab a coffee at the
Back Beach Café
, stop and take in the moment.
There's also a cool 'collective' movement happening in Bunbury with artists, innovators and shop owners sharing spaces in the main street to make use of some of Bunbury's more beautiful old buildings such as
Bill Brown & Co
.
There's even a 'co-working' space here if you feel like being amongst the people while you get the job done.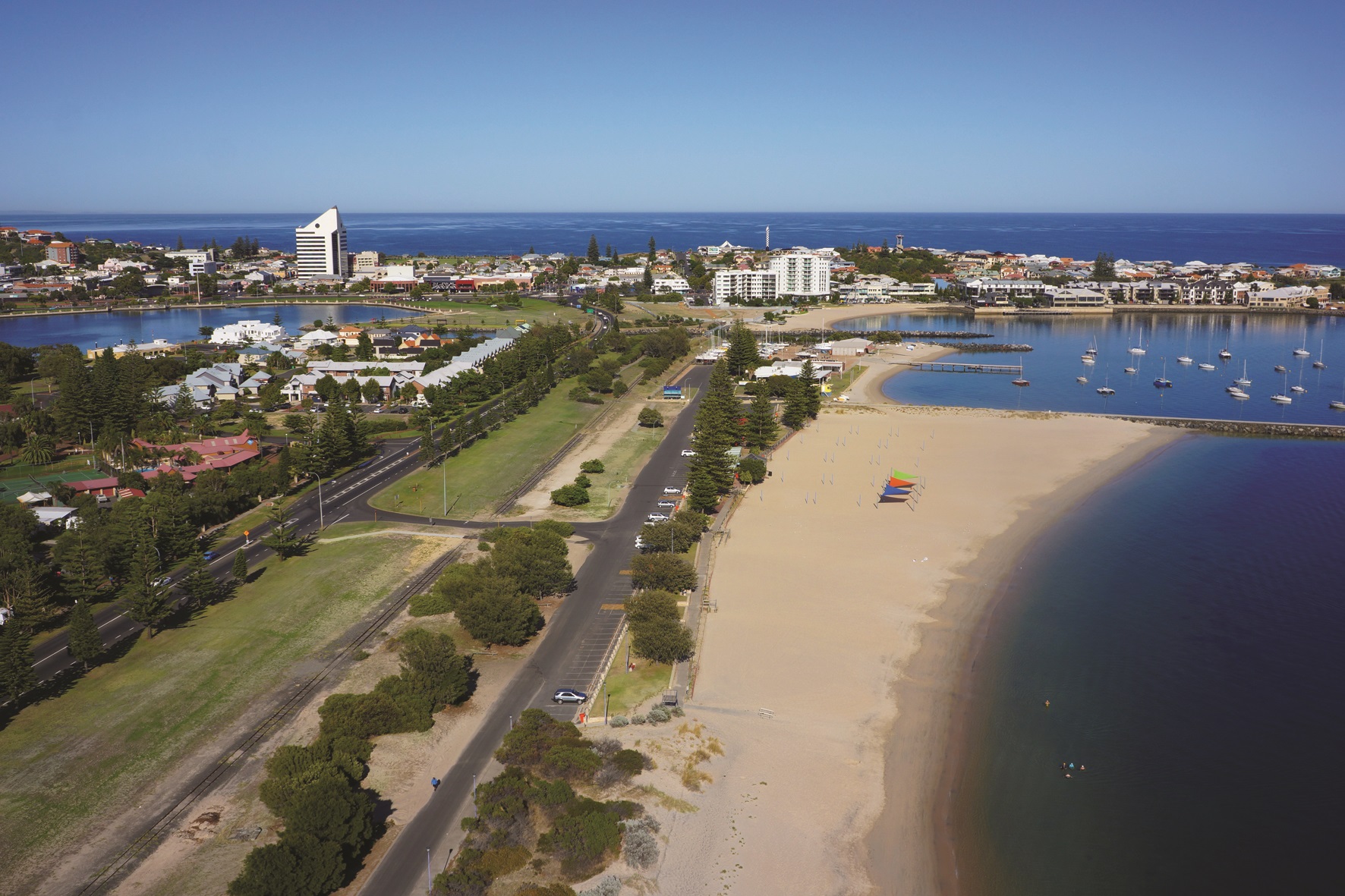 MANDURAH
Right on the ocean and just an hour or so drive from Perth,
Mandurah
has plenty to see and do if you're there for the day. A redevelopment of the waterfront has seen it gain some great food and wine offerings too.
Wine time
If you fancy a wine, why not go to an actual winery?
Cape Bouvard
is a boutique winery and brewery 20 minutes drive from the centre of Mandurah. Its idyllic setting means you can sit outside among the vines and enjoy a leisurely lunch with a client and if wine's not your thing work your way through their made on the premises range of Thorny Devil craft beers.
Cape Bouvard, 185 Clifton Downs Road, Herron
Cicerellos is a fish and chip institution in
WA
, and the Mandurah branch is no exception. Set right on the water with fabulous views over the
Mandurah Estuary
you'll find cheap, delicious seafood with a glass of wine. Perfect as the sun goes down.
Ciccerellos, 73 Mandurah Terrace
Water baby
If you love your watersports and you have a few hours to spare, Mandurah is the place to be. You can hire a jet-ski or SUP (Stand Up Paddleboard) by the hour and see Mandurah from the water as you paddle or cruise around to your heart's content.
Stag Watersports & Jetski Hire
, Avon Ct & Estuary Road, Bouvard, 0404 463 511;
Mandurah Stand-Up Paddle Hire
, Keith Holmes Reserve
Don't get crabby
If you happen to find yourself in Mandurah in March, there's a fantastic annual seafood festival called the
Mandurah Crab Fest
. Bigger and better every year the festival takes place on the Mandurah foreshore and is a celebration of the oh-so-tasty and local to its waters Blue Manna Crab.
KALGOORLIE
If you've heard of Paddy Hannan and the Goldrush that shaped Western Australia in the 1890s, then you might just know where Kalgoorlie-Boulder is. For the uninitiated, 'Kal' to the locals is approx. 6.5 hours driving time inland from Perth, in the heart of mining country and has some seriously salubrious attractions to explore.
Bars aplenty
There are about 25 pubs in
Kalgoorlie
, not bad when you consider the stretch of the city is only 67 square kilometres long, so there is a pub on every corner and plenty of choice to entertain clients.
Paddy's Ale House
is one of a long list of pubs in Kalgoorlie that you should visit if you want to get a feel for the place. An Irish pub, there's Guinness on tap (obviously), a long list of beers and it's a popular haunt for the locals.
Paddy's Ale House, 35 Hannan Street
Delve into History
Also in Kalgoorlie (Hannan St) is the
Museum of the Goldfields
. The impressive Ivanhoe-mine head frame marks this excellent museum's entrance. Visitors can take the lift for a terrific view over the city. An underground vault displays giant nuggets and gold bars, and there's also a fantastic collection of trade-union banners.
The Golden Mile Loopline Railway Museum, located in the old Boulder City Station, the only surviving station on the Loopline Railway which began operation in 1897. The late 1800s gold rush saw the
Golden Mile Loopline Railway
- from
Kalgoorlie
to
Boulder
, become one of the busiest stretches of track in the southern hemisphere.
During its peak in the gold rush, more than 100 steam trains moved through the station each day.
The Loopline City Tram
is a hop-on, hop-off experience that offers a guided tour of Boulder.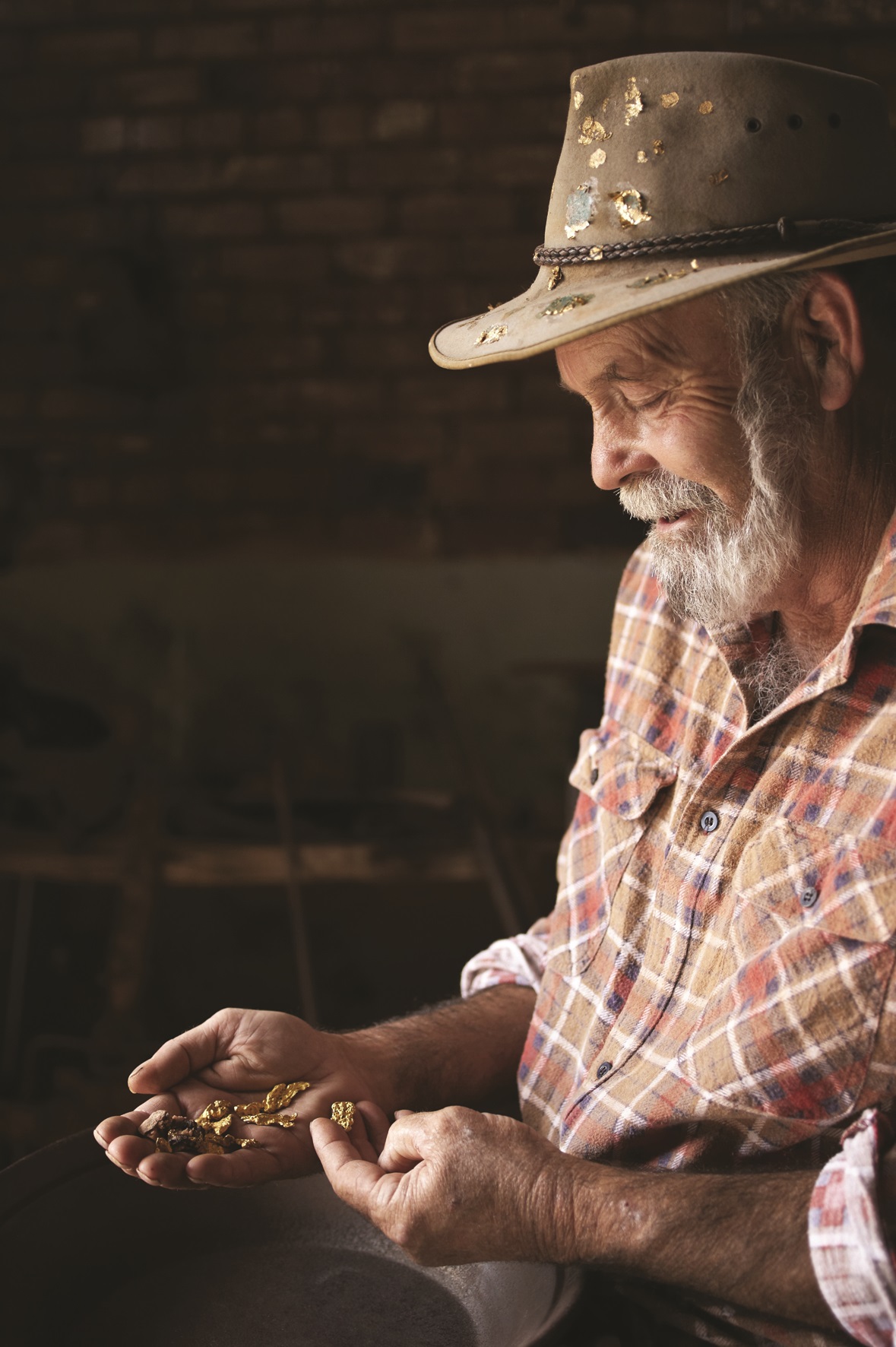 The Super Pit
If you've never seen one, it is worth doing a
Super Pit
tour while you're in town. Kalgoorlie is the home of gold mining in WA and
Kalgoorlie Consolidated Gold Mines
(KCGM) opens it up daily for tours.
It is a sight to behold, at 600 metres deep and producing 700,000 ounces of gold each year.
kalgoorlietours.com