Feeling a little run-down as you get closer to the finish line this year? An adventure fuelled break might be what you need to kick start the heart and reignite your passion to perform.
They say life begins at the end of your comfort zone. So with the start of summer just around the corner, now's the time to rise & shine from your winter hibernation. Getting into Mother Nature's playground for a little adventure is proven to benefit you not just physically; but also your mental and emotional health too.
Disrupting your daily routine and venturing into the unknown boosts your levels of creativity and motivation. It also raises your tolerance to uncertainty to help you overcome unpredictable situations. This builds important new skills that you can apply to other challenges in life such as work.
But while everyone's idea of adventure is different, the important thing to remember is that it's all about challenging yourself to do something you've never done before. This pays emotional dividends, increasing your self-esteem through the reward of reaching physical & emotional goals.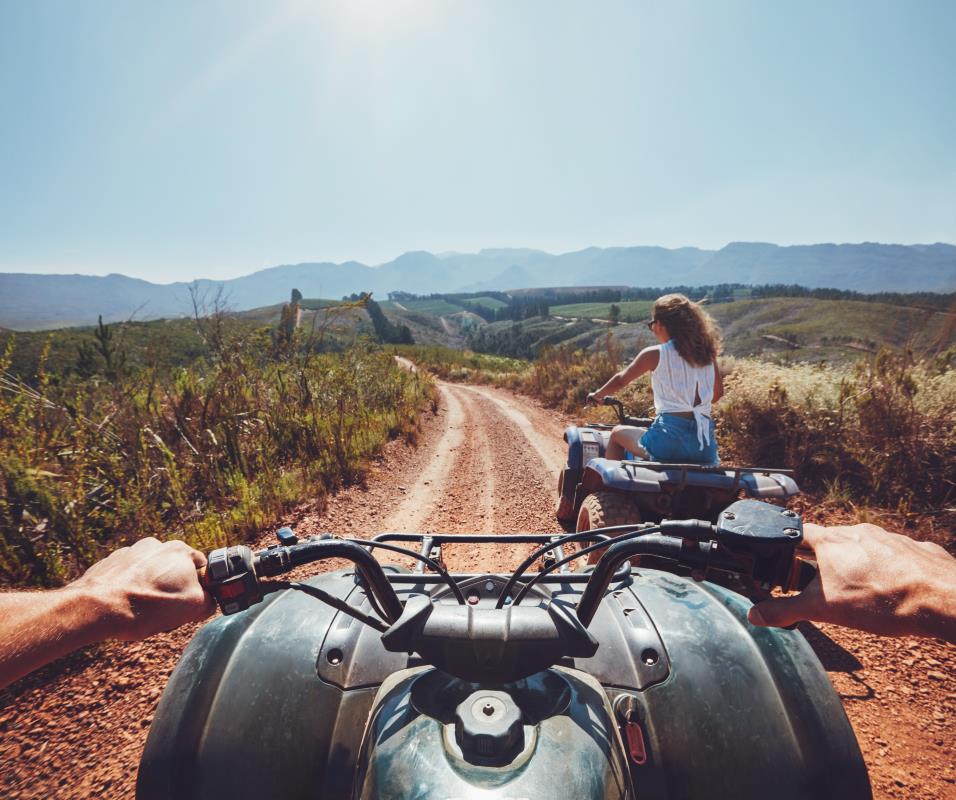 Take a look at some of the must-try adventures to experience this summer…
QUAD BIKE RIDING
Saddle up for an all terrain experience to see the best nature has to offer. Explore stunning bush landscapes with up-close wildlife encounters along the way. You don't need to be a motorcyclist enthusiast to get involved, Quad Bikes are easy to ride and most operators require you to have a valid drivers license.
Find a Quad Bike Tour close to where you're staying.
TREE SURFING & ZIP LINING
See nature from a different perspective and take to the treetops in some Australia's most enchanting forests. Traverse sky bridges that wind their way through the canopy and fly along zip lines and rope courses from awe-inspiring heights.
Take a look at these top Zip Lining experiences across the country with a price option to suit any budget.
JET PACKS & FLY BOARDING
If you've got a thirst for water-fuelled adrenaline, then strap on a jetpack or fly-board. You'll be blasted 10 metres into the air, powered by a high pressure water propulsion system that creates an unbelievable sense of weightlessness.
Jet Pack Adventures
offer a great range of packages throughout Queensland, NSW & Western Australia.
INDOOR SKYDIVING
If the weather isn't on your side (or you don't fancy jumping out of a plane at 12,500 feet!) Indoor Skydiving gives you the same sense of exhilaration as you hover in the air above a massive fan in a controlled indoor environment.
Red Balloon
have the best selection of Indoor Skydiving experiences throughout Queensland, NSW and Western Australia.