Known as the 'golden triangle' Queensland's north is the perfect place to make a splash and discover a deep richness as Carly Lubicz discovers.

Gladstone
Wander down to the Marina Parklands and Spinnaker Park —a popular foreshore hub that hosts East Shores Water Park (lots of rave reviews from parents!), 2.5km of walking tracks plus everything you need for a picnic or barbeque. Seeking more adventure? Withone of the largest boat ownerships per capita in the country, there are plenty of fishing spots to explore around Gladstone. Several charters venture to the Reef, but —closer to home —barra hunters will particularly appreciate Lake Awoonga. Just 30km from Gladstone, it's the region's main water supply and renowned for its barramundi fishing. Never fear; non-anglers still have plenty to do: hire a kayak or houseboat, take a scenic walk or even climb aboard a seaplane.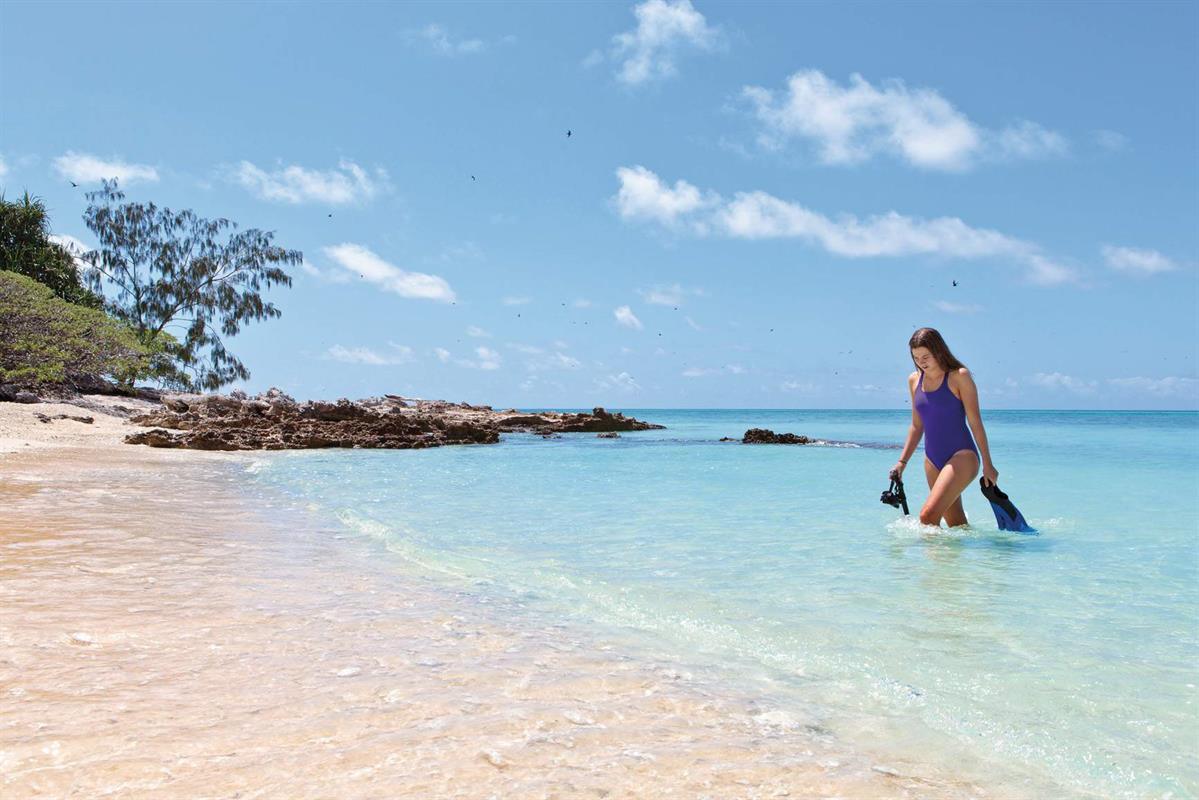 Relax
Sit back and soak-up some education! Free industry tours run on weekdays from the Gladstone Visitor Information Centre covering key wealth-drivers in the region, like NRG Gladstone Power Station and Gladstone Ports Corporation. They're conducted by long-term residents with industry backgrounds, so you'll get all the inside intel and history. There are also tours around the city and out to the Tondoon Botanic Gardens (stop off at the Gecko Valley Winery and Rose Garden Café nearby), and a two-hour Harbour Coffee Cruise (gladstoneregion.info) with a commentary and morning tea (about $25).


Eat
Try Lightbox Espresso and Wine Bar, which is known for its unique drinks offering, charcuterie menu and cool happenings like open mic nights and free mid-week dance classes. If you're keen for a 25-minute drive south to the coastal town of Tannum Sands, pop into the industrialised and quirky espresso bar 'Say', which proffers arguably the best coffee in the area and a fantastic atmosphere. Or grab your own food and drift down to the Millennium Esplanade at Tannum's beachfront —also home of BAM (Beach Arts Music). This free community event runs monthly from March to December and features food, live entertainment, arts and creation stalls (beachartsmusic.com.au).


Travel a bit further
Head about an hour-and-a-half south and you'll discover the pretty coastal town of Agnes Water —one of Australia's 101 best beaches and Queensland's most northerly surf spot (try a trip to Fitzroy Reef where you can surf the south eastern tip). Agnes and nearbyTown of 1770 are great for outdoor pursuits. Have a go at stand up paddleboarding (SUP) and kiteboarding (kitesurf1770.com), jump aboard a LARC (giant pink amphibious vehicle) for a sand boarding safari (1770larctours.com.au); get acquainted with your 'inner bikie' on a chopper motorbike (scooterrootours.com); and watch the sunset while kayaking the calm waters of Bustard Bay (1770liquidadventures.com.au). After all that head to the 1770Beach Hotel for lunch, drink in the stunning view and have a well-deserved rest.


Rockhampton
Just 38km north east of Rocky you'll discover the coastal town of Yeppoon. Check out the esplanade —the vibrant main stretch and home to boutiques, restaurants and cafés. From here, head south for a 30-minute scenic coastal drive. Venturing north of the city, don't miss the Capricorn Caves (capricorncaves.com.au). This amazing system can be explored in one or two-hour walking tours, or through three hours of adventure caving which will have you weaving through tunnels and shafts and squeezingthrough a 30cm diameter hole (maybe!).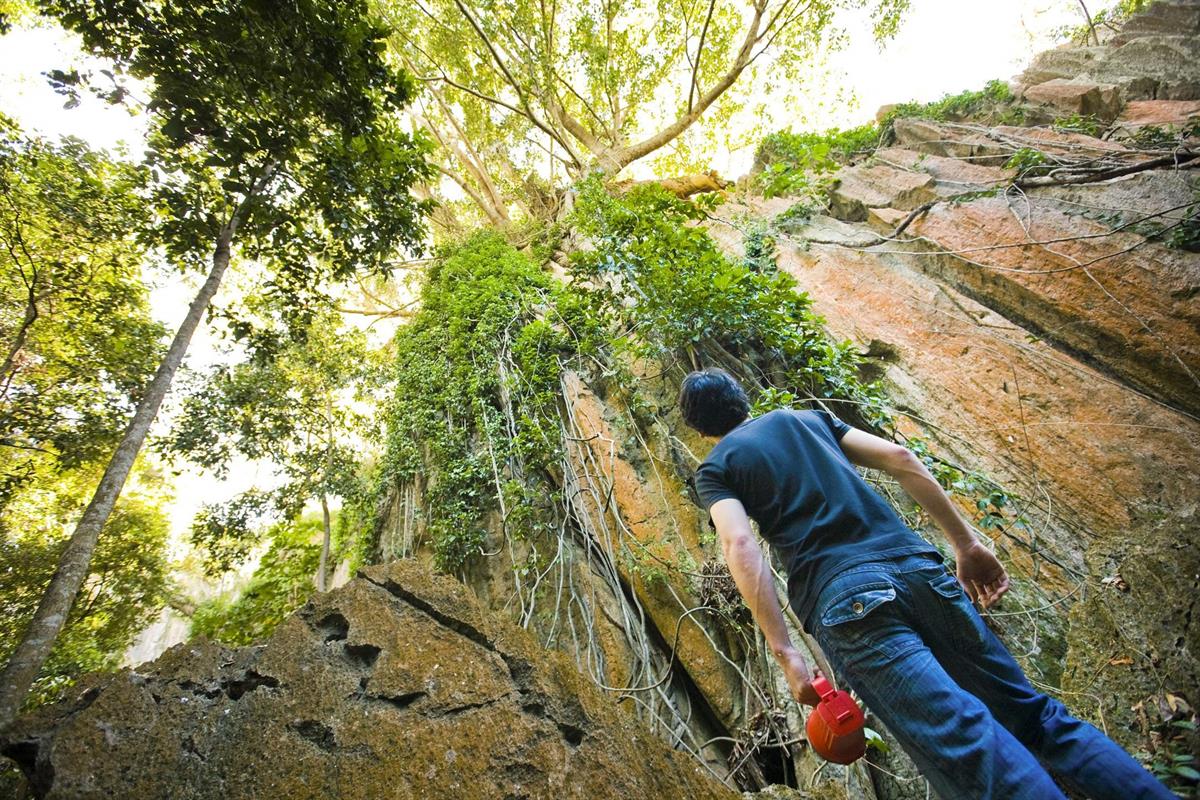 Relax
If you're chasing a more relaxing activity closer to town, take a stroll around Rockhampton's Botanic Gardens. They are heritage-listed and host excellent specimens of palms, cycads and ferns within the beautifully-manicured grounds. Open until 6pm, there are guided tours and kids will love the on-site zoo (rockhamptonzoo.com.au), which is free and has more than 70 species of native and exotic animals. Check out the website for info about daily feeding shows.


Eat
Rockhampton is the undisputed Beef Capital of Australia, so you can't leave without having a good steak. And there aren't toomany places you could do this while watching the live action of a rodeo or bullride. The Great Western Hotel offers just that—the hot tip is don't sit too close to the ring, unless you want extra seasoning on your meal! Also, Café Bliss near the Fitzroy River is a winner, with a mixture of sweet and savoury breakfast options and some yummy lunches —all homemade. Or —for seafood lovers —head to Rosslyn Bay, in Yeppoon. Here you will discover the Rosslyn Bay Fishermans' Market (rbfm.com.au), which is open seven days a week and has freshly-caught offerings of local fish, prawns, bugs, scallops and mud crabs.


Travel a bit further
Surrounded by the pristine coral reef, 17 secluded beaches and covered in native Australian bushland, you can be on Great Keppel Island in less than 30 minutes via ferry from Yeppoon. Spend days wandering around the island on the walking tracks, hire a catamaran or kayak for the day, try beach fishing, or book a dive trip to somewhere like Egg Rock —expect to see some huge fish and a few resident turtles.


Mackay
After you've roamed Mackay's newly revitalised city centre, venture further afield to Keswick Island. Just off the coast of Mackay, day-trippers can reach the national park-clad island and surrounding reef via boat every Saturday and Sunday from Mackay Marina. In just 45 minutes you're in pristine snorkelling and diving territory.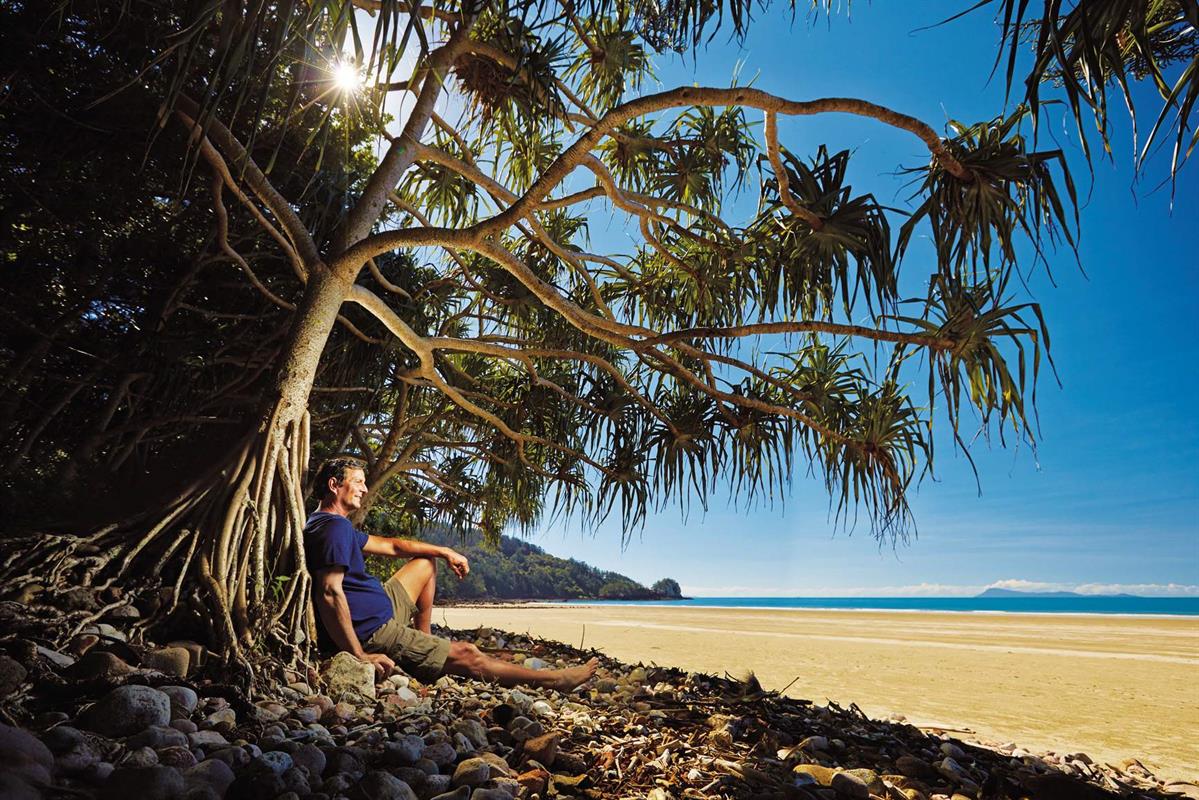 Relax
Looking to disconnect and escape to nature? It does require a 50km drive to get there, but you'll be rewarded with the ruggedparadise of Cape Hillsborough National Park and the tranquillity of the 'Hibiscus Coast'. While the park is spectacular in itself (think beachside camping with wallabies), make sure you make a leisurely lunch visit to the Leap Hotel, historic Marian Train Station teahouse, and swing-by some of the small beachside communities of Seaforth, Ball Bay, Halliday Bay and Smalleys Beach.


Eat
At the very least, explore the main eat street of Mackay —Wood Street —where you'll stumble across top-notch tapas bar and restaurant 'BURP.eat.drink & THE DISPENSARY', which is known for its food with flair, wines for every occasion, friendly service and delicious coffee. Beer fan? Head to Goanna Brewing in South Mackay (http://www.goannabrewing.com.au/). This family-owned brew-on-premises microbrewery produces more than 200 preservative-free drops in every colour of the beer rainbow —even ginger beer (non-alcoholic), cider and gluten-free options. You can even get hands-on experience at brewing (Wednesdays only).


Travel a bit further
If you want to explore the local rainforest, hop in the car for a scenic one-hour drive (80km) to Eungella National Park. There are more than 20km of walking tracks varying from easy 30-minute walks to half-day and full day treks; with many forming part of the Mackay Highlands Great Walk.Looking for somewhere to stay or lunch? Try the clear mountain air of Eungella Chalets (eungellachalet.com.au) —take advantage of the on-site restaurant and bar and admire the Pioneer Valley views from the comfort of the glass-enclosed outdoor eating area.


Townsville
A trip to Townsville wouldn't be complete without a trek up its landmark —Castle Hill. This pink granite monolith that dominates the landscape is just a few metres shy of a mountain and, whether you choose to walk one of its many tracks or drive up the winding road, the view from the top out to Magnetic Island and Cleveland Bay will not disappoint (thegotownsville.com.au/castle-hill/). Also, a visit to The Strand and Jezzine Barracks is an absolute must. Townsville's waterfront esplanade is always abuzz with dog walkers, runners, kids on scooters and —on the weekends —in-coming skydivers (find out how to join them here: skydivetownsville.com).


Relax
Magnetic Island (or simply 'Maggie' to the locals) is an absolute must. This laid-back tropical island is just 20 minutes away via ferry (a bit longer if you take the car barge) and has a host of accommodation options to suit every budget. Pop over there for a day trip with a colleague (nothing like a pub lunch at the Marlin Bar on Horseshoe Bay and a stroll along the beach to get those creative juices flowing!). After a day you'll understand where the expression 'island time' comes from.


Eat
If you're looking for a bite to eat with a view, pull-up on the deck at Longboard Bar and Grill for sundowners —this relaxed bar at the end of boutique-peppered Gregory Street is perfect for post-meeting cocktails and tasty buffalo wings. Or sweet tooths can cross the road to Juliette's —this iconic café has the best gelato in town. Speaking of food, don't miss Townsville's Palmer Street —the premier eat-strip in town harbours a host of award-winning restaurants like Michels and JAM Corner, plus decent watering holes. Also, a short stroll away is The Brewery (the home of Townsville Bitter) and the Melbourne-inspired dining precinct CityLane —both on Flinders Street.


Travel a bit further
Known as the 'village in the clouds', take the winding one-hour trip from Townsville up the Paluma Range. Several degrees cooler than the coast, there are a host of rainforest walks to explore of varying lengths. So the next time you're in Queensland's north for a quick visit, there's now no excuse for staying in your room —as comfy as it may be. Getout there and discover a new richness to this region.
Discover Quest Apartment Hotels in Queensland: