There's something quite intoxicating about hitting the highway for a city escape, whether it's for business or pleasure. Nina Hendy explores three beautiful parts of Victoria.
Hugging the Victorian coastline, the Great Ocean Road is byfar one of the most incredible driving tours in Australia. In fact, according to travel and lifestyle research by lastminute.com.au, this picturesque corner of the country was recently voted asthe most popular self-drive destination in the country.
Popular among stressed-out executives looking for a night away, you can drive into the sunset along the rugged coastline along the route lined by the stunning 12 Apostles.
After a day behind the wheel, and you're looking to recharge with a meal in a local eatery you won't have far to go.If you're into modern Green fare, book a table at la Grecque restaurant in Airey's Inlet, which has established itself as a destination for food lovers and diners, whose owners insist on sourcing only the freshest fish and seafood available. Across the road is the Airey's Pub that has been an icon of the area since 1904. It closed its doors in 2011 to be brought back to life by a group of local foodies and entrepreneurs who were keen to see the pub thrive again.
Just down the road, you're likely to spot a cluster of inner-city business executives stripping off their shirt and tie and heading to Torquay (or other nearby beaches) in droves to catch an after work wave or even learn how to surf.
Voted Australia's best surf school, Surf Tours wants to teach others how to surf the home of the 'Big Wave' in a way that feels like you've gone surfing with friends. Surf Tours has now launched Ocean Grove Surf School and Great Ocean Road Surf Walks.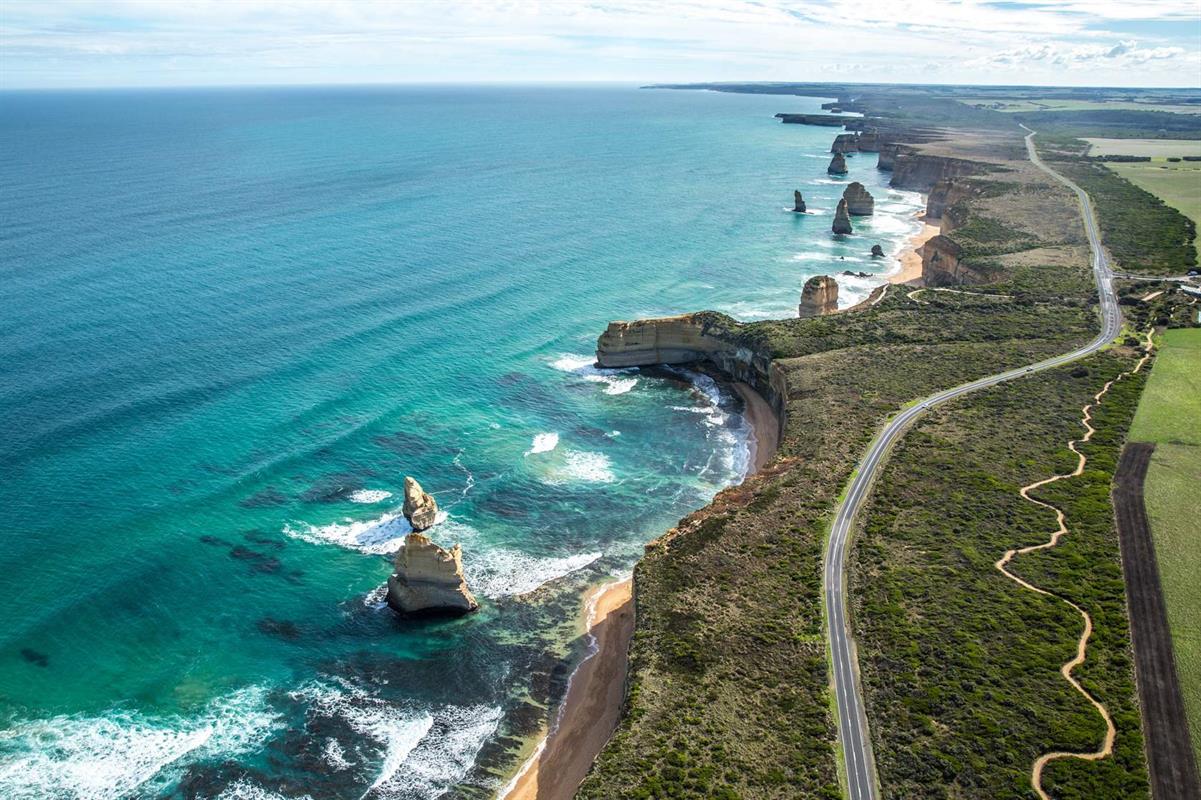 Worth the drive
Keep driving to the other end of the Great Ocean Road, and you'll reach Port Fairy, where, depending on the time of year, you may even spot a whale playing in the stunning blue waters.
Port Fairy is also a great place to come and explore the country's fascination with wind farms. Codrington Wind Farm tours is a 20 minute journey from Port Fairy west along the Princes Highway, though of course the wind farm itself is impossible tomiss –just look up!
The 34 towers across two wind farms can be viewed easily from the car park and nearby viewing platform, however, for a close-up look, be sure to book into a tour. Tours take about an hour and take visitors across the farm to the base of the wind tower and include commentary about the history of the farm and its use. While you're in Port Fairy, make sure you pre-book a table at Portofino on Bank, which is a pleasantly hip for a small-town restaurant, renowned for its wine list and helpful staff.There are plenty of places to go if you're seeking an indulgent spa treatment or wellness getaway in Victoria, particularly in the Goldfields region. If you have an extra day or two post business trip, or even have some time to organize some rest and relaxation, you will find plenty of it here.
Daylesford is celebrated far and wide as the spa capital of Australia and is a handy 90 minutes from the hustle and bustle of Melbourne, in the Goldfields region. This eclectic township with a village feel is a popular choice for stressed-out executives looking to rejuvenate and indulge.
Many city slickers make a beeline for the township's state-of-the-art Salus Spa and Health Retreat, surrounded by waterfall-fed streams and nine treatment rooms, making it the perfect spot to unwind.
While there, select the Dine & Unwind package and choose from a facial or massage, designed to ease tired muscles and soothe a busy mind. Then, head next door for an a la carte lunch at the multi-award winning Lake House Restaurant, which holds two chef's hats and is lauded internationally for its focus on regional, seasonal fare.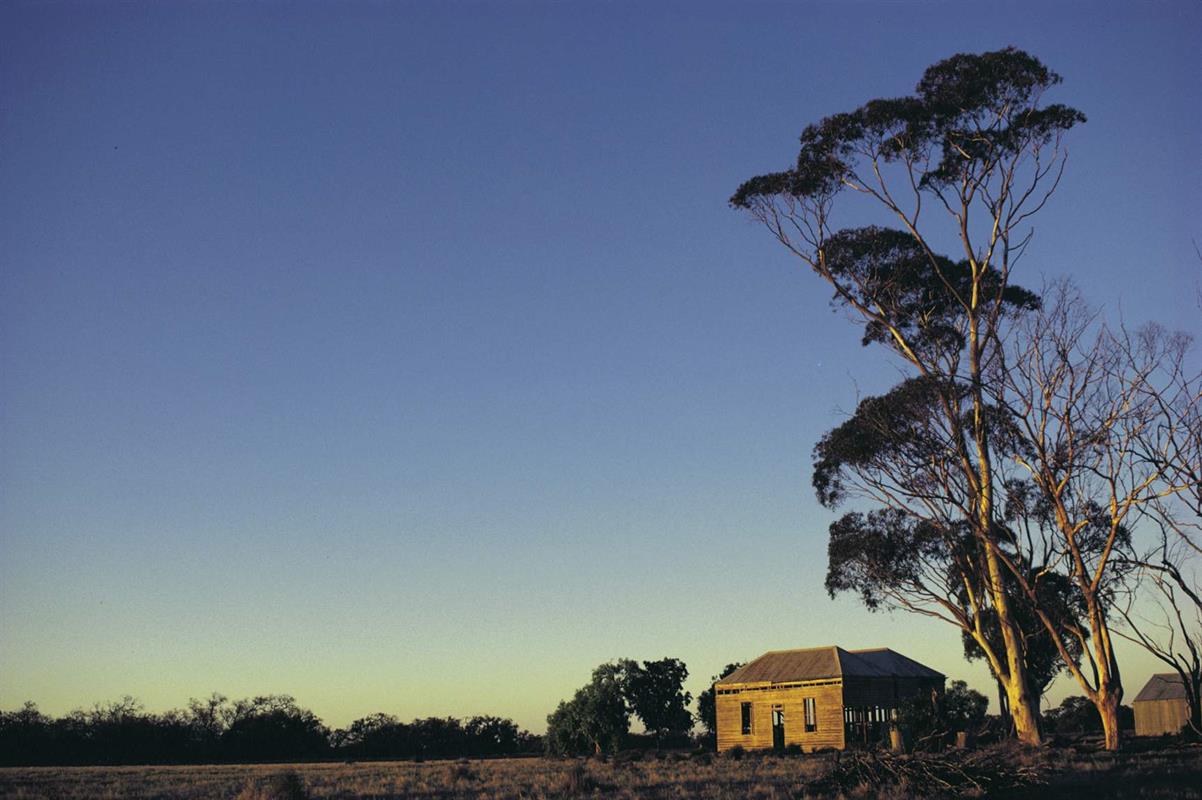 While you're in the region
While you're in the region, head over to the gold mining town of Ballarat for a history lesson at the Museum of Australian Democracy at Eureka (M.A.D.E) for a wander.
The Museum leaves guests pondering democracy well beyond its connotations with formal political processes.
Built on the site of Eureka, which is, to many, the birthplace of Australian democracy, the Museum places the 1854 Stockade in a contemporary and global democratic context. It houses the Ballarat Reform League Charter and the iconic 159-year-old flag of the Southern Cross (the Eureka Flag). M.A.D.E is open daily from 10am to 5pm and is located on the corner of Eureka Sreet and Stawell Street South, Ballarat, just 1.5 hours from Melbourne.
Ballarat is also producing some of the best wines in the state. Within half an hour on all sides of the regional centre, there are some of the hottest boutique vignerons in the state. In fact, the city is earning a stellar reputation for producing someof the best cold climate wines around.
Ballarat has a remarkably similar temperature to the south of France –a region celebrated far and wide for its cold climate wines. Grapes were first grown around Ballaratin the 1850s when Europeans in search of gold made their way to Western Victoria. But when the gold ran out, so did the wine.
Ballarat's contemporary wine industry began with the planting of Yellowglen in the 1970s. While too cold for the proposed shirazand cabernet grapes, the area provided ideal for Chardonnay and Pinot Noir, and Yellowglen soon became one of the country's top sparkling labels. Some of the boutique wineries have even attracted the attention of James Halliday over the years, which became sought-after labels in restaurants across Melbourne. These include Nintingbool at Smythes Creek, which produces cool climate Pinot Noir that's hard to beat. Just ten minutes out of town, you'll find Sinclair of Scotsburn, which is also making waves with Pinot and Chardonnay.
Be sure to also stop into Tomboy Hill winery in Ballarat, which also produces outstanding Pinot Noir and Chardonnay.By night, historic park Sovereign Hill presents 80-minute high-technology light and sound show Blood on the Southern Cross, which uses more than 3000 lights to bring the events of the 1854 Eureka Uprising to life.
Once you've done the winery tour, book a table at the new and super trendy restaurant Catfish, which offers contemporary Thai cuisine including traditional street food and also runs cooking classes.

The Murray Region is home to Australia's longest river and Victoria's food bowl. Here, you'll find countless historic towns on the drive and stunning landscapes and activities along the way.
Step back in time aboard the Murray's iconic paddle steamer, or if you prefer to do things at your own pace, hire your own houseboat for a weekend.
If you're not averse to rising at dawn, book in for an adrenalin rush with a hot air balloon ride over the Murray, or for thetrue adventurer, there's skydiving from 12,000 feet.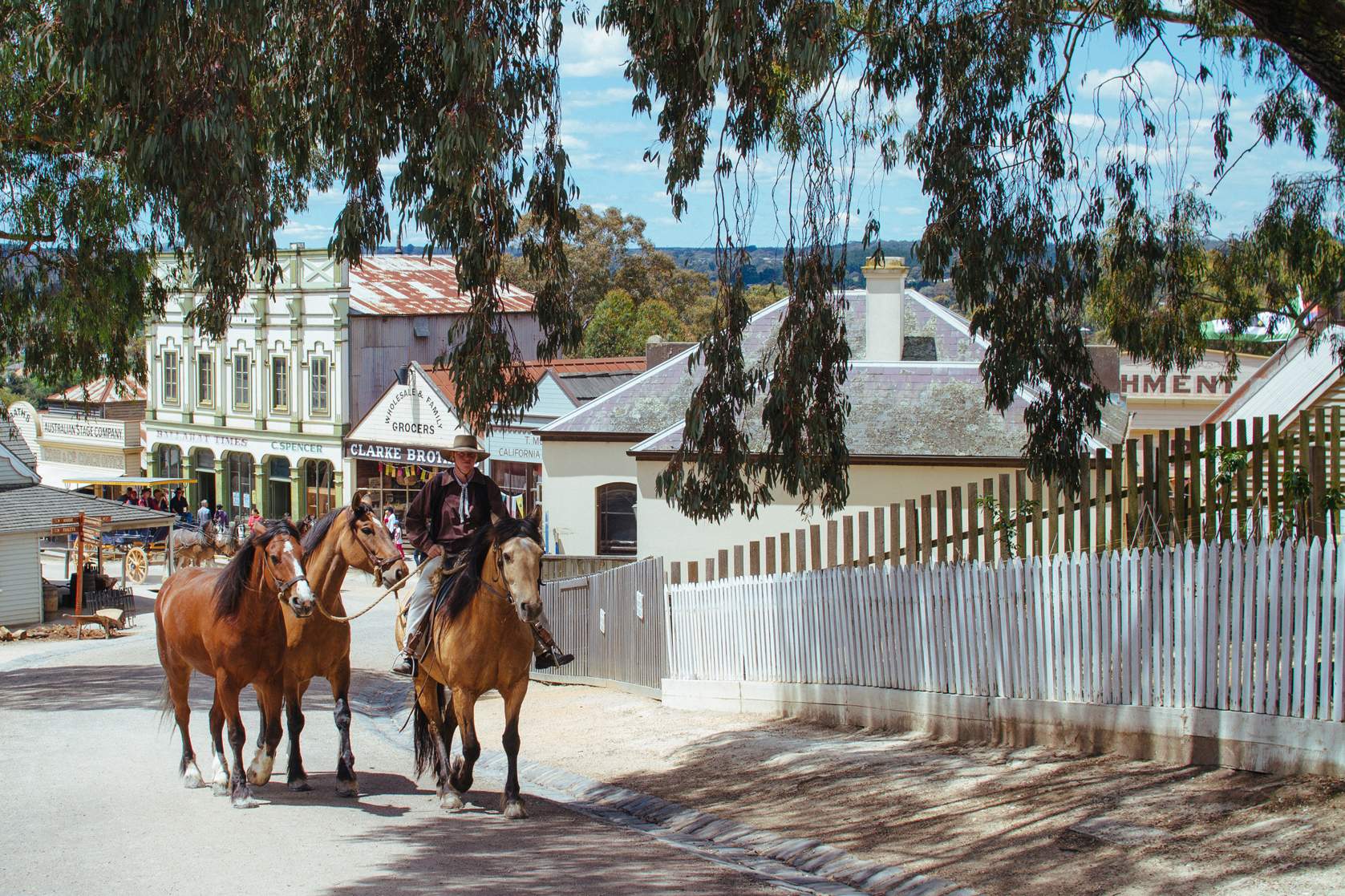 Golfing
For the keen golfer, you'll want to book into the newly renovated Barooga Golf Club Resort, which is touring itself as 'Your Murray River Playground.' This cleverly-designed nine hole golf course features narrow fairways, proving a good test of golfing skill.
After a round of golf, take a trip out to Echuca-Moama's oldest pub for lunch at the newly developed American Hotel, which has undergone extensive renovations and extensions. There's a beautifully renovated boardroom, lounge, bar and deli, as well as a sun-filled rooftop bar. Located just 200 metres from the Murray River, the hotel cleverly re-tells its past through carefully salvaged materials.
For those with a sense of adventure, pack some food and a sleeping bag and book yourself into a three-day canoe tour, which starts at Kyabram and ends at Stewart's Bridge, Kanyapella. Make sure you pack or ask about hiring a fishing rod; you might even be able to catch and cook your own dinner.
Get a taste for farm life for a weekend at Perricoota Station in Moama, which offers elite getaways for those hoping to experience something a little out of the ordinary.
Wander down to the banks of the Murray River, where you can watch paddle steamers gliding past blowing their whistles, or wave at the families floating by on houseboats.
Get involved in the sort of life familiar to locals by gathering fruit from the orchards, or perhaps go wake boarding in the afternoon. You're also able to book a tour of the property, which includes the beautiful old stables, fruit pickers quarters, blacksmith workshop, diary, school and lots more. There are also plenty of cellar doors to wander through along Perricoota Road, or perhaps head into Echuca for a little shopping and lunchin one of the cafes.

This region is also home to the state-of-the-art Mildura Brewery, which began life as the Astor Theatre. The brewery produces six permanent naturally brewed beers along with seasonal brewers proudly named after local produce, landmarks and themes.