Question: what happens when an Olympic HQ has served its people and its purpose?
As Josie Gagliano found in the case of Sydney Olympic Park – at the demographic heart of Australia's largest city - it goes on to house a hub of business, energy, and happenings worth heading there for.
Sydney Olympic Park: first, some facts
With Sydney Olympic Park identified as a 'specialised centre' – thanks to the unique nature of the precinct with world-class infrastructure including sporting and major event hosting facilities – it's not only a bona fide business hub, it's also a place you can confidently base yourself for business and explore it when you're done, or while you're still in the midst of doing business.

And with significant land release preceding major residential and commercial development - resulting in population and employment growth - it shows no signs of slowing down.

Research has confirmed Sydney Olympic Park has a significant and well defined business market with a requirement for corporate accommodation and to top it off, it's a premier events destination (you can often catch international acts performing at Acer Arena). The surrounding venues are world-class, the parks are plentiful and well-maintained (Blaxland Riverside Park is a waterside haven), it's the perfect precinct to unwind after work or on the weekend.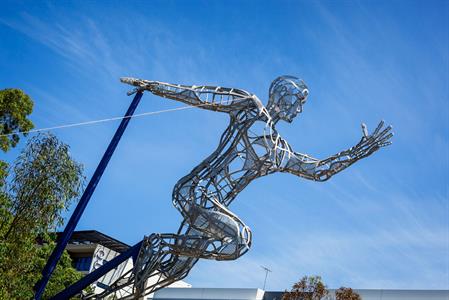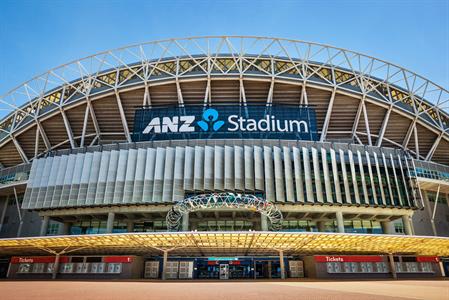 According to the Sydney Olympic Park Authority, the business hub at Sydney Olympic Park has grown significantly over the past 12 years, and this is why:

- Almost 12,000 workers on-site daily
- Home to more than 140 organisations and a growing retail centre
- Ten world-class venues on-site for business conferences and events, as well as range of Team Building Activities
- Practices environmentally sustainable design, construction and operations
- More than $1.25b in approved private sector development projects
- On average, more than one million business visitors to more than 2,500 business events per year

Sydney Olympic Park Authority has projected through the 2030 Sydney Olympic Park Master Plan that it will be home to a daily population of 50,000 workers, students and residents and host 25,000 visitors daily by 2030. Much of the precinct's success can be attributed to the building of a collection of world-class multi-use venues within a single integrated precinct, supported by integrated public transport infrastructure. Also, prior planning for the post-Games development of the precinct provided a vision long after the Games. Couple this with effective management of the major venues within the Park (ANZ Stadium, Allphones Arena, Sydney Showground) and events have been attracted and retained over the years.

Says Alan Marsh, CEO Sydney Olympic Park Authority: "Sydney Olympic Park has established itself as one of Sydney's preeminent business hubs, located at the gateway to Sydney's western Suburbs, one of the nation's key growth areas, the Park played host to 12 million people in 2011 and is the site for more than 2,500 business events annually."

What to do Sydney Olympic Park (with neighbouring suburbs including another hub, Parramatta, easily accessible via Parramatta Road or the M4) is an exceptional destination, attracting an increasing number of local, national and international visitors each year and a growing business destination. At just 14kms from the Sydney CBD, it's good to know you can head to the bright lights, big city and be there within less than half an hour. All the usual, incredibly breathtaking suspects are there – Sydney Opera House, Sydney Harbour Bridge, world class eateries. But should you choose to stay local?


Pre-work fitness ideas
Start your day right with an invigorating morning swim at the Aquatic Centre.
Hire a bike (or BYO) and enjoy 35km of cycleways - or shorter scenic routes - and discover all the glorious area has to offer.


Family visiting?
Kids keen to swim? Head to the Splasher's Water Playground.
Speaking of mini-mes, the Monster Skatepark is perfect for families - kids can take their skateboard, scooter or BMX
Ride the electric heritage train past the bunkers of Newington Armory, to the Birds Australia Discovery Centre