First, there are the people. So many people. All seemingly in a hurry but incredibly polite. From the fastest trains on the planet to conveyor-belt sushi trains dispensing meals to hungry locals, Tokyo lives up to its stereotype as a city where the future is now.
Head to a restaurant with performing robots (Shinjuku Robot Restaurant), buy almost anything from a vending machine or visit a digital art museum (Mori Digital Art Museum).
Powered by a culture of continued success, and with a dynamic young population, Tokyo has long been renowned for setting global trends. However, while its lifestyle is hyper-modern, it also has a respect for historical values.
With world-leading infrastructure, a foreigner-friendly culture and a lack of crime, Tokyo is a fascinating destination for visitors looking for myriad unique experiences. Food and drink is a key aspect of any visit from sushi restaurants, yakitori eateries, and ramen bars to sake tastings and underground whisky bars. The new Toyosu Fish Market opened in October last year with restaurants, shops and observation areas open to the general public.
There are 39 sushi restaurants, all of which were highly regarded establishments at Tsukiji Market, Toyosu's predecessor. Twenty-two of them are on the third floor of Toyosu's Intermediate Seafood Wholesale Market, 13 are on the third floor of the Administration Building, and four are on the first floor of the Fruit and Vegetable Market, where you can also taste various gourmet seaweeds.
One of the most interesting things to do at Toyosu (visited through Shiji-mae Station) is to watch a live tuna auction from the dedicated viewing area in the Wholesale Seafood Market.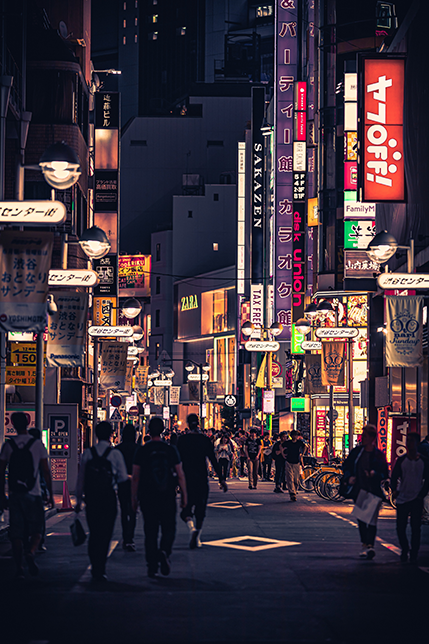 Today, Japan's capital is the world's most populous metropolis, with 37.5 million people. Among those living here, over 30 million overseas travellers visited Japan in 2018, a record, according to the Japan National Tourism Organization.
At Shibuya Crossing, billed as the world's busiest intersection, upwards of 3,000 people cross each time the lights change. Huge video screens are blazing overhead as all vehicle traffic is stopped to allow pedestrians to cross in every direction, including diagonally, at the same time. Ginza is an upscale business district and shopping destination boasting one of the largest concentrations of luxury brands in the world.
Harajuku, a neighbourhood in Shibuya, is known for its youthful style, while Shinjuku is probably Tokyo's best nightlife destination with Kabukicho full of clubs and bars (some of dubious repute), the bar area of Gold Gai and the izakaya alleys of Omoide Yokocho.
Shibuya attracts a younger demographic with dozens of clubs featuring top local and international DJs, while Nonbei Yokocho boasts tightly packed side streets full of small bars and eateries. Be prepared to be overwhelmed by the noise and the crowds.
Jam-packed with bars, clubs, and all-night revellers, Roppongi is also one of Tokyo's most famous nightlife districts – and you'll probably see some of the local businessmen here getting recklessly drunk in their suits and ties.
Baseball, sumo wrestling and J-League soccer matches are drawcards for sports fans.
Tokyo is also wildly quirky. With many locals living in small apartments, they visit animal cafes for interaction with cute, tame animals, including unlikely choices such as hedgehogs, meerkats, and ferrets.
The urban area is home to both the seat of the Emperor of Japan and the Japanese parliament. It became the capital after Emperor Meiji moved from Kyoto in 1868. Before that, the city was known as Edo.
An earthquake in 1923 and extensive bombing in World War II mean very few old buildings remain and the city is an emblem of modern design. Today the Tokyo-Yokohama metropolis is the largest metro economy in the world.
Many visitors time their visit to coincide with cherry blossom season. Cherry blossoms are an attraction from late March to mid-April or even early May.
Although Mount Fuji technically isn't in Tokyo, it's just a short bus or train ride to the active volcano, which is also Japan's tallest mountain. Visitors can explore trails there from early July to early September.



Another major attraction, and technological triumph, is Tokyo Skytree, the tallest tower in the world, looming over the city at 634 metres tall. The second-highest structure is the Tokyo Tower, an Eiffel Tower-inspired lattice tower that is painted white and orange to comply with air safety regulations
Tokyo may not have as many temples as Kyoto, but Senso-Ji is the city's most popular.
The landmark temple is at the end of the shopping street, while a recently renovated five-story pagoda stands to the left. Locals flock around a large incense cauldron, while there is a Shinto shrine on the other side.
If the frenetic pace of Tokyo becomes too much; head for Yoyogi Park, a green oasis where you can enjoy a peaceful picnic or watch local dancers and traditional performers.
Take the train
They are fast, safe, and environmentally friendly. No wonder the rest of the world has copied Japan's "bullet trains," or shinkansen, which travel at speeds of up to 320km/h and are preferred by many Japanese to air travel. The first line, the Tokaido Shinkansen between Tokyo and Shin-Osaka, opened in 1964.



Japan was the world leader in building dedicated lines for high-speed trains, so goods or commuter trains never delay them. The trains are known for their punctuality, and there has never been a passenger fatality due to a derailment or collision.
Shinkansens set the world standard in terms of safety, timeliness, and cutting-edge technology, and there are signs and announcements made in English – making taking a train easy for visitors.
Tokyo 2020
Japan aims to use the 2020 Tokyo Olympic and Paralympic Games to underline that it remains a major global force for technology.
Visitors can expect to encounter driverless cars, multilingual robot volunteers, and ultra-high-definition TV replays.
"Tokyo is at the front of innovation and technology, and, the 2020 Games are an opportunity for Japan, for its capital and for the Japanese business community to amaze the world," says Hidetoshi Fujisawa, Tokyo 2020's executive director of communications and engagement.
Robots made by Japanese car manufacturer Toyota will be deployed across the Tokyo 2020 sites to aid both workers and attendees at the Games next year. Toyota will provide 16 support robots to assist sports fans with tasks such as carrying food and drink, guiding people to their seats and providing event information.
Hirohisa Hirukawa, leader of the Tokyo 2020 Robot Project, said: "The Tokyo 2020 Games are a unique opportunity for us to display Japanese robot technology. This project will not merely be about exhibiting robots, but showcasing their practical, real-life deployment for helping people."



The last time Japan hosted the biggest sporting show on the planet – back in 1964 – it wowed the world by unveiling the shinkansen, the sleek high-speed bullet train that has led the world ever since. Bullet trains remain a benchmark for ultra-fast and efficient transport.
Japan also used the 1964 Tokyo Games to show off high-tech inventions including Sharp's LCD (Liquid Crystal Display) screens, the first global satellite feed for TV coverage and the Sony Walkman music player.
Japan now faces business challenges from China, South Korea, and the United States when it comes to the latest in high-tech inventions but organisers of the 2020 Games aim to dazzle once more.
"Our vision for the 2020 Games includes an aspiration to make them the most innovative in history," says Masa Takaya, a spokesman for Tokyo 2020.
When overseas visitors arrive at Tokyo's two airports – Narita and Haneda - they will be greeted by multilingual robots primed to assist them and automatic chairs designed to take them to a destination selected by smartphone. Drone-based surveillance will be used to supplement human security guards at venues.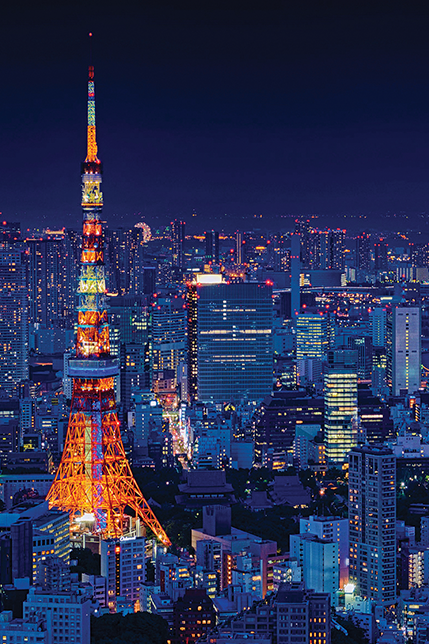 NEC is deploying a facial recognition system for 300,000 athletes, staff, and journalists that will identify people within 0.3 seconds—speeding up access to venues and bolstering security. Fujitsu, meanwhile, is working with the International Gymnastics Federation to use laser technology to provide data that will be used by judges to supplement what they see with their own eyes.
The main sector hoping to use the games as a spur to innovation is transport. Toyota will be rolling out its futuristic e-Palette, a driverless car without a steering wheel "which will be able to move around in a pre-defined zone," said Yasunobu Seki, Department General Manager at Toyota's Olympic and Paralympic division.
All Nippon Airways recently tested a driverless bus at Haneda Airport, and some driverless taxi services aim to be fully functional in time for the 2020 Olympics.
The Tokyo Organising Committee has also unveiled the "G-SATELLITE Go to Space" project, which has manufactured a small satellite to deploy into orbit around the earth.
Aimed at both promoting and enlivening the Tokyo 2020 Games from space, the satellite project is the result of a collaboration between Tokyo 2020 and the University of Tokyo, the Japan Aerospace Exploration Agency (JAXA) and three companies in Fukui prefecture.
The satellite will be transported to the International Space Station by rocket and launched from there. It will contain a cubicle housing the two animated figures GUNDAM and ZAKU and an electric bulletin board, which will appear once the satellite is in orbit. Measuring just 10cm x 10cm x 30cm, the G-SATELLITE will orbit the earth for the duration of the Games, broadcasting images of the planet.
Tokyo 2020 has begun nationwide collections of discarded and obsolete electronic devices, including smartphones, digital cameras, hand-held games, and laptops, to use the metal they contain in the production of the medals that will be awarded to athletes at the Olympic and Paralympic Games. Tokyo 2020 partner companies have also been supporting the project in various ways, for example, by collecting their employees used mobile phones.
Tokyo 2020's mission statement when bidding to host the Olympics for a second time was to use the "world's best technologies" when developing operations for the Games. It appears to be living up to its promise.
For Tokyo accommodation, there are six properties in Tokyo under the Ascott, Citadines and Somerset brands.