A Message From The Chairman
Welcome to Quest Apartment Hotels.
After nearly 30 years of operation, it's a pleasure to be part of the Australasian accommodation and hospitality industry, providing a 'home away from home' to business and leisure travellers alike. For many years, I observed that the only option for business travellers was a motel or hotel, often overpriced, without basic business amenities and with very little space to move. An opportunity was identified; to provide business travellers with more space and offer services that make working away from home more convenient and comfortable.

From this concept, Quest was born.

Our business is apartment hotels, created to meet the needs of business travellers. We offer more space, separate living and sleeping areas, a range of guest services and a friendly face – just a handful of ways we'll make you feel like you never left home.

Since opening our first property in Fitzroy, Melbourne in 1988, we have grown and evolved to become the largest apartment hotels provider in Australasia. We now have over 150 properties in Australia, New Zealand and Fiji and continue to grow – thanks to an excellent accommodation offering and our loyal and dedicated franchisees.

Our properties are owned and operated by our franchisees who deliver the 'Quest experience' to our guests, day in, day out. They pride themselves on offering a personalised service and aim to make sure you have everything you need for a comfortable stay. That could be anything from remembering your name each time you stay with them, to giving you advice on the best local haunts only the locals know about.

At Quest, we are confident that our philosophy of continuous improvement in our business model, franchising and guest services, will keep us in the leadership position we have enjoyed for many years.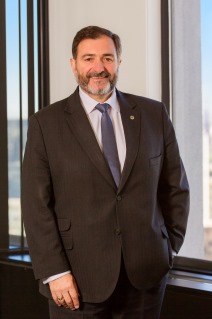 Paul Constantinou
Chairman, Quest Apartment Hotels