You've shopped until you dropped, visited the Louvre and walked the bridges of the Seine. You've found your own little corner of Paris in which to base yourself.
1. BRAGA
North of Porto, this delightful small city is one of Portugal's undiscovered gems; and the centre of the Vinho Verde wine region. Many of the buildings in Braga date back over 2,000 years, and the Braga Cathedral is particularly beautiful. With a population of around 200,000 Braga is an excellent city for strolling around and is easily accessed via Porto's Sá Carneiro International Airport, 50 kilometres away.
2. VIENNA
The Austrian capital is a city of culture, history, music, and food. Choose from the many kaffeehaus (café) options, beisls (bistro pubs) or konditorei (cake shops). Café Sperl is a grand Art Deco coffee house, Demel is famous for its arrays of cakes, including sachertorte, and Beim Czaak is known for its traditional meat dishes like Wiener schnitzel and tafelspitz, a boiled beef stew.
3. MILAN
Terribly stylish and very expensive, Milan is the fashion capital of Italy and full of impressive buildings and churches. Take Tram No.1 for a budget tour through the old quarter and make sure to visit the dramatic Milan Duomo (Cathedral) with its 135 spires and 3,200 statues. Take a walk through the elegant Galleria Vittorio Emanuelle II shopping precinct and try to snag a ticket to the La Scala opera house.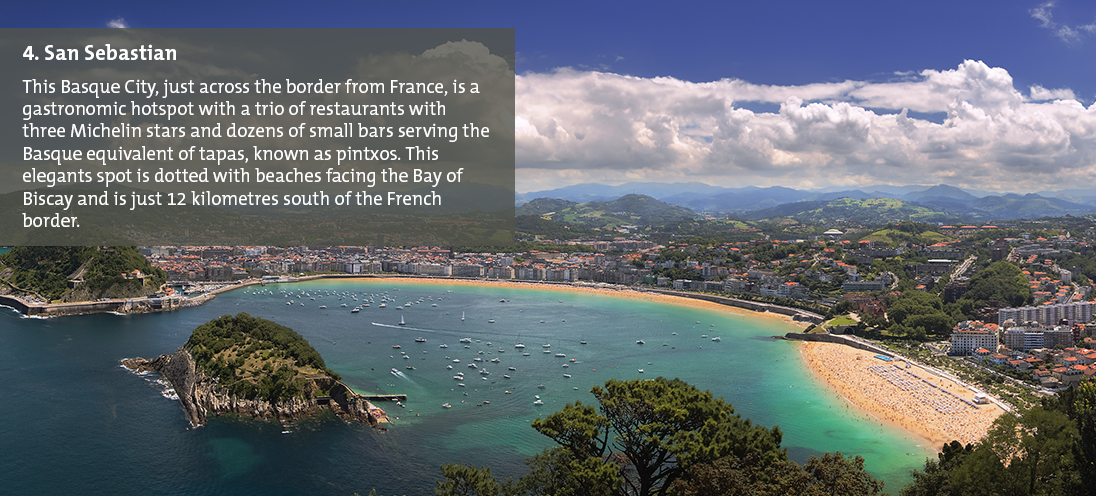 5. LJUBLJANA
Slovenia's under-rated capital is one of Europe's prettiest and most accessible cities. Home to just under 300,000 people, nearly all its major attractions are found along the banks of the delightful Ljubljanica River. Over 2,000 years old, Ljubljana reminds one of Prague before the crowds and is dotted with cafés, riverside eateries, and markets.
6. ALBI
Just a short drive from the major city of Toulouse, Albi is one of France's last remaining secret treasures. The birthplace of the artist Toulouse Lautrec and explorer Jean-Francois de la Perouse, this ancient city on the River Tarn has a remarkable cathedral, superb museums, and historic buildings. Albi is surrounded by vineyards (think names like Gaillac and Côtes du Frontonnais).
7. CAHORS
This pretty city in the Query district of south-west France is famous for the "black" malbec wines that have been grown here since the Middle Ages. The medieval quarter, with its narrow streets and alleyways and the unique 14th-century, fortified Valentré bridge make it popular with history buffs, and it hosts a major blues music festival each July. Catch a train from Paris Gare de Austerlitz.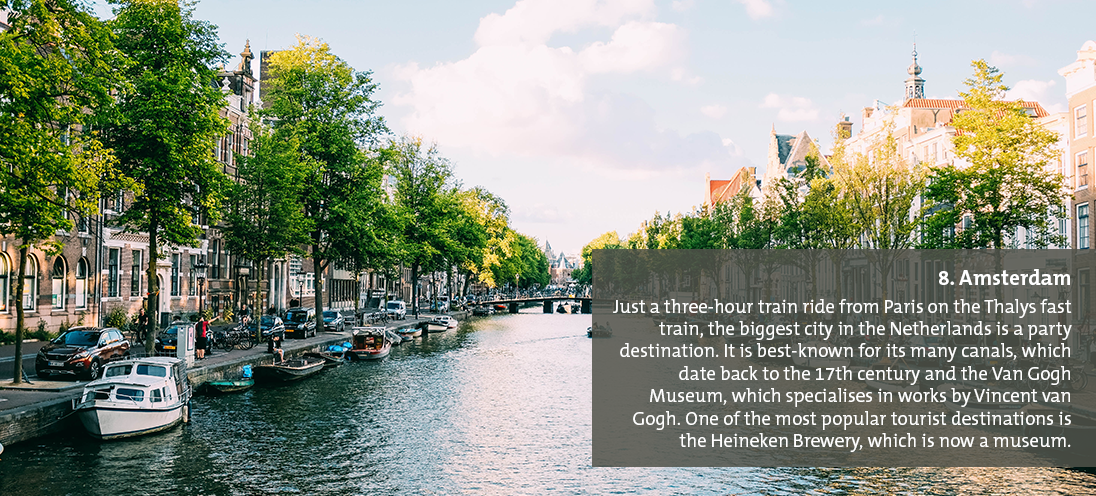 9. PRAGUE
The Czech capital is known for its many bars and restaurants but also offers a range of art galleries ranging from Art Nouveau, Cubism and Constructivism, while many of the city's public spaces feature sculptures by the eccentric David Cerny. Be sure to visit the medieval Astronomical Clock, and the pedestrian Charles Bridge, which dates to 1402.
10. VANNES
The delightful pre-Roman town of Vannes, founded over 2,000 years ago, is far enough off the tourist track in Brittany to ensure it retains its charm. Stroll shaded laneways with half-timbered houses and shops built in medieval times or explore the lively marina quarter. Visitors should try the local galettes, pancakes served savoury and sweet, and Breton ciders.
11. HEIDELBERG
This university town on the Neckar River in southwestern Germany is a beautiful spot to chill out for a day or two. It's known for the venerable Heidelberg University, founded in the 14th century. Don't miss historic Heidelberg Castle, while the Christmas markets are among the best in Germany.
12. HONFLEUR
A small fishing port in Normandy, Honfleur has strong claims to be regarded as the most picturesque town in France – and can be busy during summer. Handsome terraced houses with slate-covered frontages look onto the picturesque fishing port and fleet. Enjoy a lunch of fresh local seafood and try the local apple brandy, known as Calvados.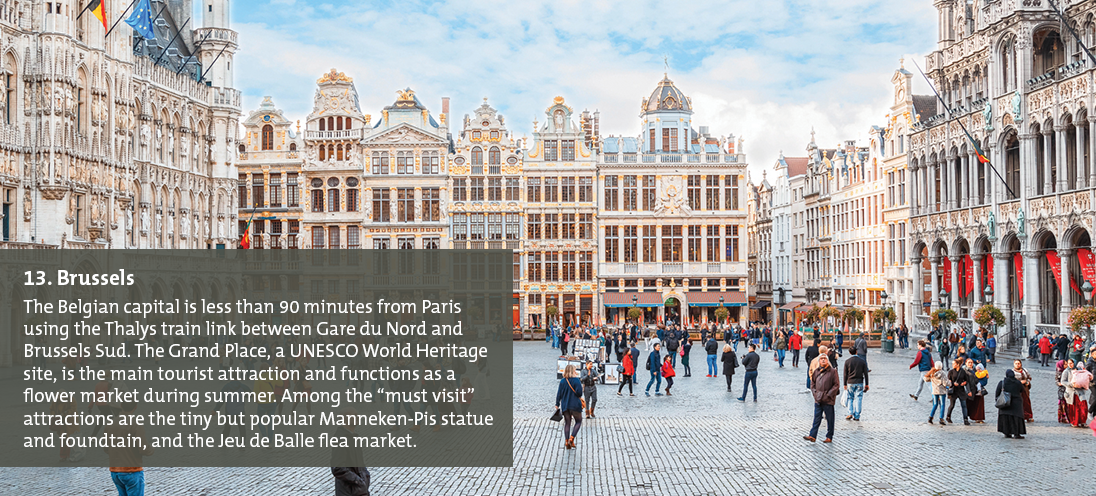 14. BEAUNE
This delightful town of winding laneways is the centrepiece of the Burgundy wine trade and sits midway between Paris and Geneva. It is a place of pilgrimage for wine and food lovers and is dotted with wine bars, tasting facilities, and eateries.
15. TREVISO
This attractive town is the biggest in the Prosecco sparkling wine region and was the birthplace of tiramisu. It is a delightful spot boasting several small canals. It is dotted with cafés and restaurants, and there is a cycle path along the Sile River that extends all the way to Jesolo on the Adriatic sea.
16. LAUSANNE
The fourth-largest city in Switzerland sits across Lake Geneva from the French town of Evian les Bains. A large student population makes for lively nightlife and arts communities centred on the Flon district. The city traces its history back to Roman times and there are trains daily from Gare de Lyon in Paris. Ferries serve Evian, Montreux and Geneva.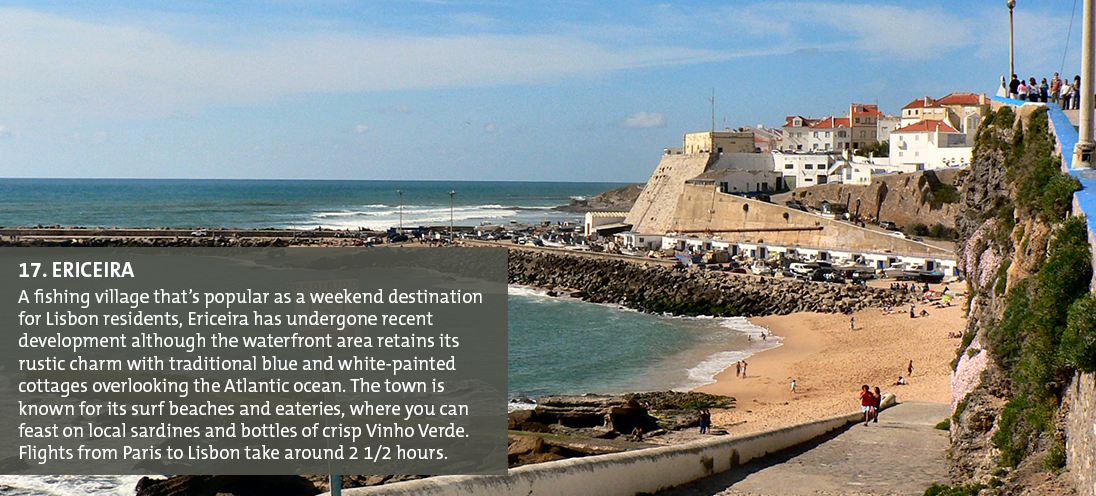 18. AACHEN
Right on the border with Belgium and the Netherlands and known in French as Aix-La-Chappelle, this German spa city has a cathedral that was founded in 800 AD. Its hot springs are known as the hottest in Europe. The marketplace is home to the International Newspaper Museum with a collection of more than 200,000 newspapers.
19. AVIGNON
This beautiful and historic city in Provence is home to one of the leading arts festivals in Europe and was the seat of the Popes of the Catholic Church between 1309 to 1377. It is de rigueur to tour the Palais des Papes in the city centre, but it is just as enjoyable to enjoy lunch and a few glasses of rosé. Avignon sits on the left bank of the River Rhone and is surrounded by vineyards.
20. DUBLIN
Several airlines fly from Paris to the Irish capital of Dublin in around one hour 40 minutes. It's a fascinating destination on the River Liffey where history combines with music, nightlife and the traditional Irish love of having a good time, known as craic. "Must see" attractions include Dublin Castle and the Temple Bar area with its lively pubs offering Guinness and traditional live music.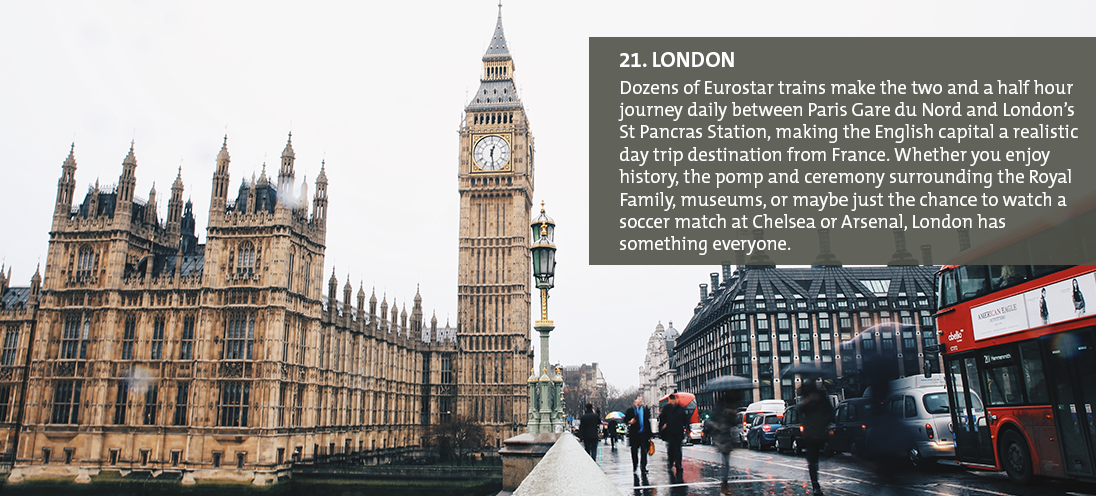 22. BUDAPEST
The Hungarian capital is two cities in one: Buda and Pest, one on each of the banks of the River Danube. The 19th-century Chain Bridge links the hilly Buda district with flatter Pest. A funicular railway runs up Castle Hill to Buda's Old Town. Enjoy spectacular views from Fishermen's Bastion and Gellert Hill; visit one of the city's famous thermal baths and sample some hearty goulash in one of the city's many restaurants.
23. EPERNAY
The Champagne region, under 90 minutes by train from Paris, is a place of pilgrimage for gourmets from around the world with the chalky soil producing the world's great sparkling wines. The prestigious small town of Epernay is home to many of the most famous Champagne producers, including Moët & Chandon, Pol Roger, and Perrier-Jouët. Several Champagne houses, many with underground cellars, can be visited in one day.
24. BRUGES
One of the most under-rated cities in Europe, this city in north-west Belgium is known for its many lovely canals, classic cobbled streets, and many medieval buildings. Small enough to wander around on foot, visitors will love the towering Gothic buildings and the ultra-chic Canal St Martin district.
26. BARCELONA
Best-visited in the off-season due to its immense popularity, the Catalan city, is a cultural and gourmet centre where visitors can enjoy everything from the eccentric art of Antoni Gaudi and the Sagrada Familia Cathedral to one of the best football teams in the world and some of Europe's greatest restaurants. Sample a paella overlooking the Mediterranean, or visit museums devoted to the works of Pablo Picasso and Joan Miró.
27. DUBROVNIK
Still a relatively small town, Dubrovnik in Croatia can be overwhelmed by cruise ship passengers during the summer season but is a delight at other times of the year. Stroll the winding streets of the Stari Grad (Old Town). This Dalmatian destination has been transformed from a war zone to the new Nice - a magnet for Europe's beautiful people. Dubrovnik is known as the "Pearl of the Adriatic." Two hours, 25 minutes by plane from Paris.
28. STRASBOURG
Two hours and 20 minutes from Paris by train, the capital of the Alsace region straddles the French and German borders, and the Grande-Île was the first urban centre in France to be listed by UNESCO as a World Heritage site. Think canals, half-timbered houses, and a towering Gothic cathedral. Enjoy lunch (perhaps local specialities like tarte flambée with a local boutique beer) in Petite France, a picture-postcard quarter in the city's heart.
29. EDINBURGH
A two-hour flight from Paris, Edinburgh is Scotland's easily accessible but hilly capital. It has a medieval Old Town and elegant Georgian New Town with several public gardens. Towering over the city is the magnificent Edinburgh Castle, home to Scotland's crown jewels. A bustling and vibrant city, it hosts a variety of colourful festivals throughout the year and is known for its vibrant nightlife.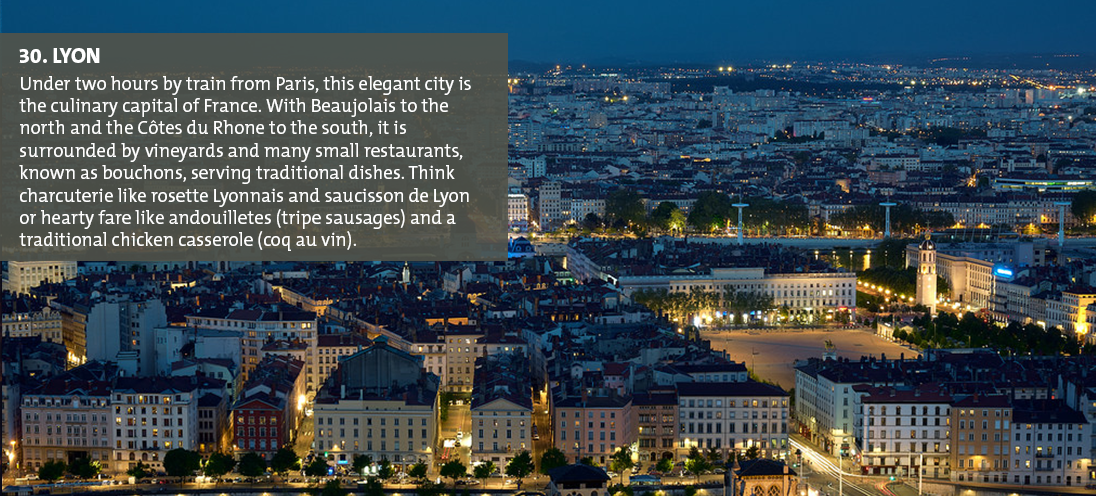 The Ascott Network have properties across Europe.
For accommodation visit
the-ascott.com