A vibrant city with a mix of creative culture, natural beauty and cosmopolitan vibe.
Eco sanctuary
Take a ten-minute taxi ride from Aro Valley to the world's first fully-fenced urban eco sanctuary, Zealandia. The 225-hectare sanctuary is the site of a conservation project that aims to create the biodiversity of New Zealand before any humans set foot on the land. The project has reintroduced over 20 species of native wildlife back into the area, some of which were previously absent from mainland New Zealand for over 100 years. Home to more than 100 kiwis and other fascinating animals.
Culinary Capital
Wellington is said to have more bars, restaurants, breweries, roasteries and cafes per capita than New York City.
Wellington Cable Car
Take a ride on the historic Cable Car, one of Wellington's most popular tourist attractions. The Cable Car departs every 10 minutes, with the short journey beginning on Lambton Quay in the city centre and finishing in the charming suburb of Kelburn. The view from the lookout takes in the city's central business district, Mount Victoria and out across the harbour to the Hutt Valley and Eastbourne.
Vibrant Eat Street
Cuba Street is one of Wellington's best-loved and best-known streets. The diverse street allows you to dine out on $10 dumplings or indulge in a five-course degustation before wandering the quirky shops and art galleries. Cuba Street is also famous for its iconic Bucket Fountain. Originally named the 'water mobile' the playfully kinetic sculpture has been engaging visitors since 1969.
Walk and Explore
A terrific way to see more of Wellington is to sign up for an easy-paced two-hour walk. Head to the i-Site Visitor Centre at the front of the Michael Fowler Centre (111 Wakefield St at Cuba St Intersection). The walk departs at 10am daily (in all weather) $20 for adults. Take in some of the highlights including Civic Square, Wellington's beautiful waterfront, Queen's Wharf, Lambton Quay, Supreme Court, Old Government Buildings, grounds of Parliament and Old St. Paul's Cathedral.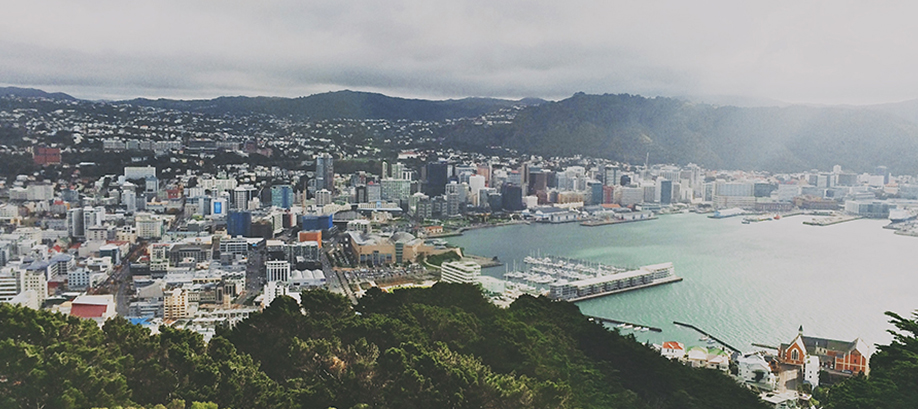 Night Markets
The Wellington Night Markets are held in Left Bank (off Cuba Street) on Friday nights and lower Cuba Street (beside the Manners Street intersection) on Saturday nights. Get stuck for choice amongst the array of food trucks and enjoy a variety of live entertainment.
Waterfront Drinks
The St Johns Bar and Eatery on the Wellington Waterfront is located in a stunning art deco building, overlooking the Lambton Harbour and the Whairepo Lagoon. The venue boasts a contemporary menu complimented by an array of local craft and international tap beers, regional wines and cocktails. Dine in the stylish casual interior or relax at outdoor tables complete with deck chairs and colourful beanbags.