The prize was established from a bequest by Jules Francois Archibald, the founding editor of The Bulletin magazine.
J.F. Archibald died in 1919 with the first Archibald Prize held two years after his death.
According to Archibald's will – held in the Art Gallery of NSW archive – the Archibald Prize is to be awarded annually to the best portrait "preferentially of some man or woman distinguished in art, letters, science or politics, painted by any artist resident in Australasia". Portraits must have been painted in the previous year from at least one live sitting with the artist.
The Archibald Prize awards AU$100,000 prize money for the winning artist.
In its 97th year, the Archibald Prize has been held annually since 1921. An open competition, the Archibald Prize is judged by the trustees of the Art Gallery of New South Wales.
Finalists are exhibited at the Art Gallery of New South Wales before embarking on a year-long regional tour. In the early years, all entries were hung.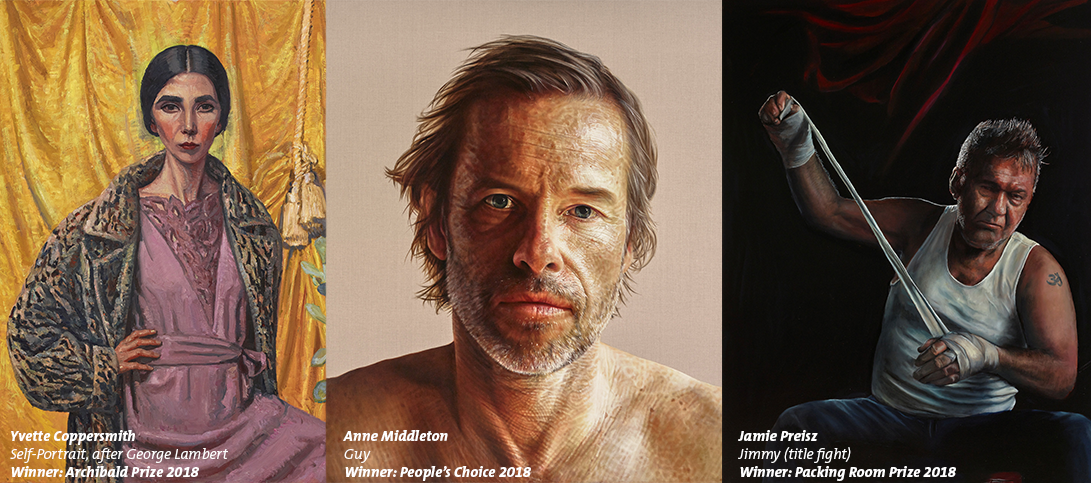 2018 Fast Facts
794 - Number of Archibald Prize entries
57 - Number of finalists
21 - First time Archibald Finalists
12.5x10.5cm - Smallest Archibald Prize entry: Lotte by Marcus Wills
Top Three Subjects
20 Self-portraits
14 Other artists
5 Actors