18 May 2018, Canberra
– Quest Apartment Hotels has announced it will develop its second ACT property in Canberra, Quest Canberra City Walk, at 240 Canberra City Walk.
The estimated $15 million development by Sandran Property Group will see an existing commercial office building transformed into an 84-room apartment hotel when it opens for business in late 2019.
The economic growth experienced in Canberra has been substantial with its annual employment figures at its strongest in a decade, according to a recent Deloitte Economics Report. Emerging boutique precincts, cafes and restaurants have propelled the centre as a travel destination, receiving the accolade of being amongst the Lonely Planet's "Best in Travel – 2018". This renewed interest in the national's capital is well timed, with Canberra Airport welcoming international flights within the last two years from the Middle East, Singapore and New Zealand.
Quest General Manger – Growth, James Shields was delighted to announce the addition of a second Quest property to the ACT market.
"As Australia's capital, Canberra is bustling with government workers, conventions and corporate meetings. The public sector generates a significant proportion of economic output and contributes to a sizable proportion of travel, with over 30% of trips generated being for business travel," Mr Shields said.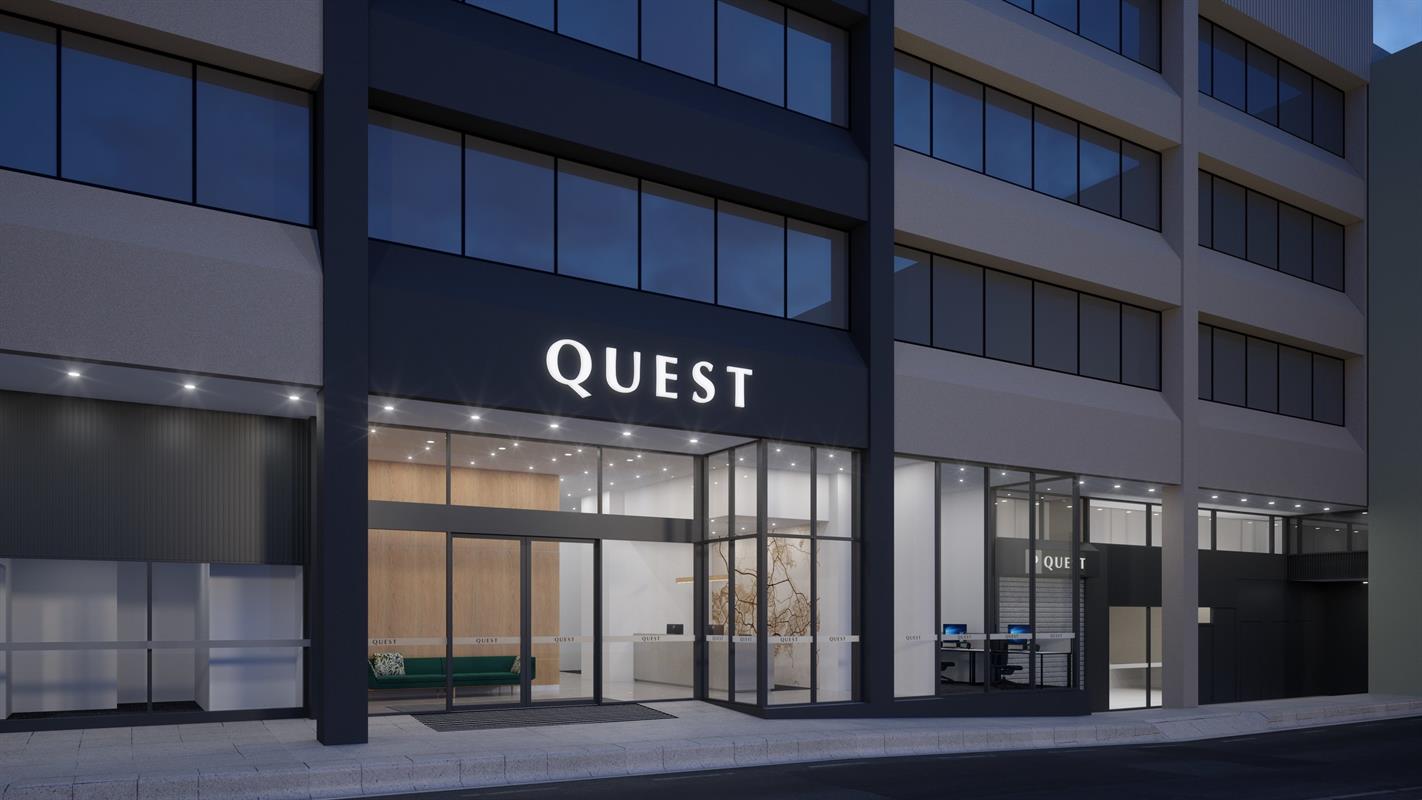 "The development site is ideally located in the heart of Canberra's CBD, positioned between Canberra Centre, Glebe Park and the National Convention Centre. The City Walk pedestrian strip boasts a range of shops and amenities, including Myer, Coles and David Jones. London Circuit, a short walk from the property, hosts a large amount of the CBD commercial office space, with major government and private sector tenancies. Quest Canberra City Walk will cater to the increased demand for corporate accommodation in this expanding hub," he concluded.
The property will feature studio, one and two-bedroom apartments. The ground floor will be upgraded to house reception and the lobby, while the existing mezzanine will be reconstructed with a new entrance and stairwell to service the business lounge and conference facilities. In addition, there will be onsite parking and a gymnasium.
The Quest Canberra City Walk business offers an excellent opportunity to become associated with the Quest Brand, one of the most successful franchise systems in Australia. Expressions of interest regarding the opportunity to become a franchisee of the new Quest Canberra City Walk property close soon. For more information go to questfranchising.com.au.
The broad pipeline of 11 new property openings over the next 18 months across Australia, and the UK, shows substantial growth for Quest. In addition to Canberra City Walk, this includes properties in Cannon Hill (QLD); South Perth (WA); Maribyrnong, Epping, Notting Hill, Burwood East and NewQuay (VIC); Penrith and Orange (NSW); and Liverpool (UK).