12 March
– Quest Apartment Hotels began construction of its first Gold Coast property, Quest Robina, with long-term development partners, Pellicano.
The eight-storey project is a mixed-used development that will feature 80 serviced apartments, 37 square meters of ground-floor retail, a two-level basement carpark and 24 residential apartments.
Quest Apartment Hotels General Manager – Growth, James Shields
said the operator was excited to begin construction of its first Gold Coast property.
"Our long-term partnership with Pellicano has facilitated our move into Robina, Gold Coast. We see Robina as a key commercial centre for the Gold Coast economy – evidenced by low office vacancy, iconic commercial towers and a range of drivers across the health, sporting and retail sectors to support future growth.
"Business trips to the Gold Coast have experienced an average growth of above 6.5 per cent over the last six years which represents 10 per cent of the overnight domestic travel market. This provides a wonderful opportunity for Quest Robina to provide quality accommodation to meet this demand," Mr Shields said.
The Robina project marks one of four by Quest and Pellicano set for completion in 2020, with additional projects located in the Victorian towns of Ballarat and Geelong and the Melbourne suburb of Preston. Once complete, the four projects will deliver 328 Quest serviced apartments, 2,500 square meters of retail space and a conference centre including theatrette.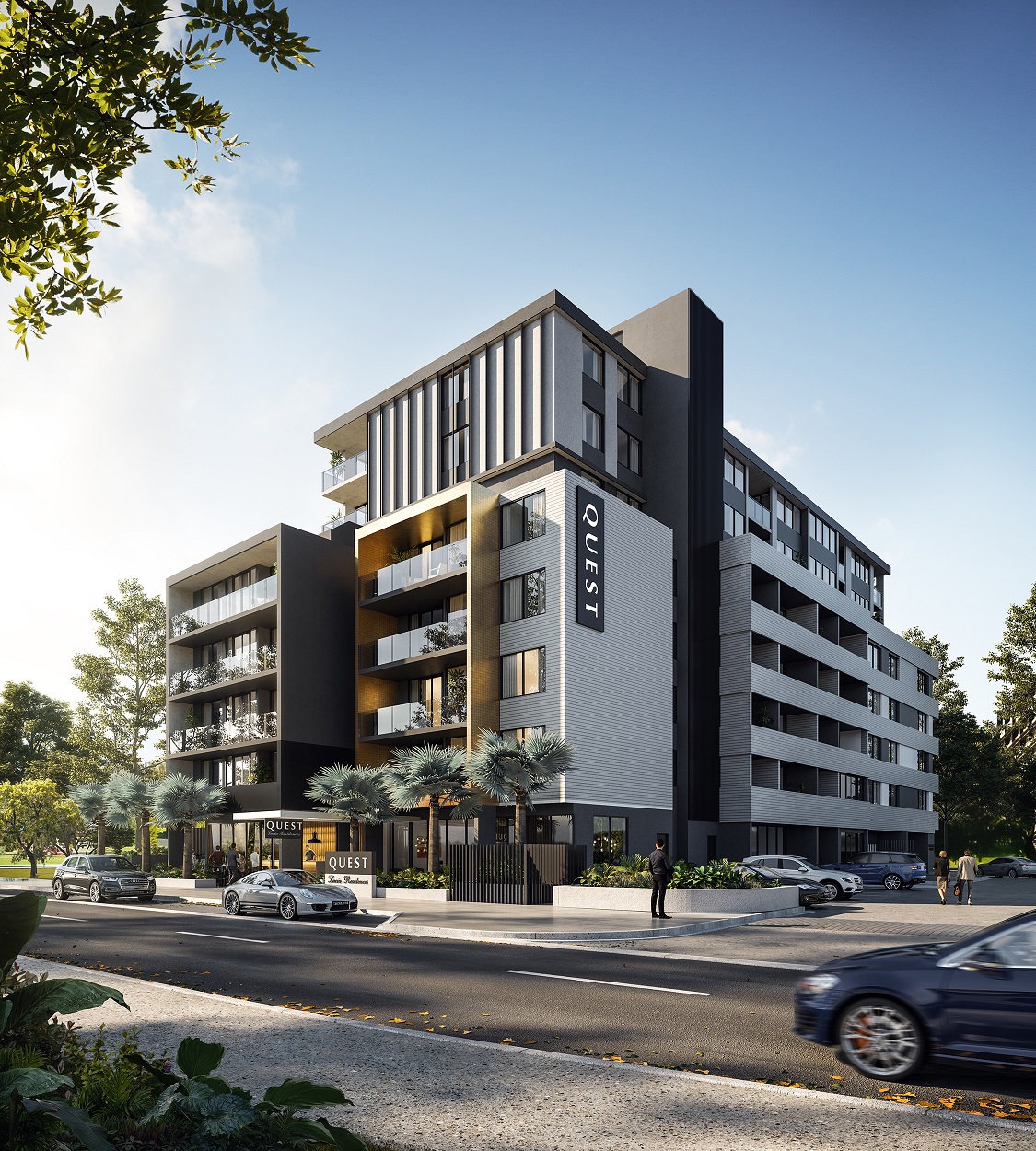 Pellicano Managing Director, Nando Pellicano
said the Robina project adheres to the company's three fundamental elements of a successful development.
"50 years of development have taught us that the key drivers of an in-demand product remain constant despite market fluctuation; quality design, in-demand location and uncomplicated access to premium residential and lifestyle amenities," Mr Pellicano said.
"This project's convenient location and ease of access to lifestyle amenities paired with Quest's solid reputation for delivering quality accommodation ensures our confidence in the success of this project.
"Quest's accommodation offering represents a unique opportunity to add value to the residential element of this development by offering hotel-like services for the occupants of the building."
Gold Coast City Councillor, Hermann Vorster
said the project would be the perfect fit for the area and a centrepiece development for the emerging stadium precinct.
"The development will capitalise on Robina's reputation as an emerging sporting, health and commercial centre and is ideally placed on great public transport.
"Best of all it will generate more local jobs and give Robina an opportunity to share the benefits of Council's push for the Gold Coast to remain Australia's tourism capital," Cr Vorster said.
Quest has undergone rapid expansion in recent years and is now the largest and fastest-growing apartment hotel operator in Australasia. Eight new Quest properties are scheduled to open across Australia, New Zealand and the United Kingdom over the next two years including Burwood East (VIC), Joondalup (WA), Orange, North Sydney (NSW), Quest Tauranga Central, Quest on Tuam, Quest Mount Eden (NZ) and Liverpool (UK).