25 June 2018, Melbourne
– Today marks the opening of Quest Maribyrnong at 2 Wests Road, the fourth Quest Apartment Hotels' property in Melbourne's inner north-west, increasing the brand's offering by 78 rooms.
Strategically located, Quest Maribyrnong is well connected to the north-west's commercial and industrial areas, such as Laverton, Altona and Brooklyn. The property also benefits from close proximity to a number of key drivers, including; Highpoint Shopping Centre, Footscray & Sunshine Hospitals, Victoria University and Melbourne Airport. The development of Quest Maribyrnong comes at an exciting period of growth within the City of Maribyrnong, with major projects including the Maribyrnong Defence Site, a 127-hectare redevelopment site expected to be large enough for 3,000-6,000 new homes, and the West Gate Tunnel, a $6 billion new tunnel from the West Gate Freeway to Maribyrnong.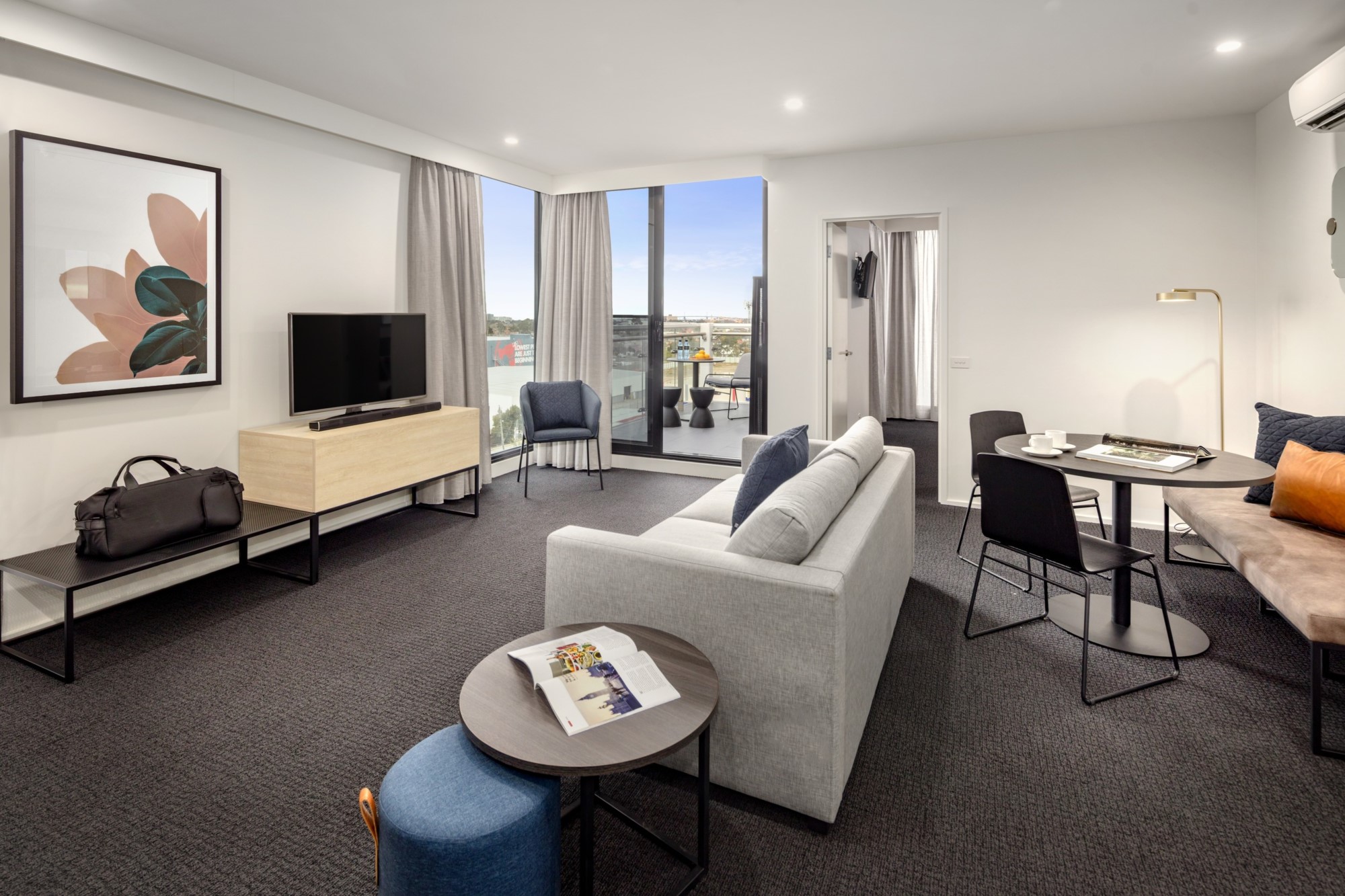 Quest Apartment Hotels General Manager – Growth, James Shields
said the property will continue to create significant local job opportunities, with ongoing full-time, part-time and casual roles available.
"The opening of Quest Maribyrnong, combined with the scheduled opening of four more Quest properties in the Melbourne metro area within the next seven months, demonstrates a continuation of Quest's assertive growth strategy within Quest's heartland, Melbourne," said Mr Shields.
"Local business is thriving in Maribyrnong, with more than 6500 businesses operating within the city. Construction accounts for 12.1 per cent of these businesses, which is a clear indicator of future growth."
Quest Maribyrnong franchisees Scott Orchard and Anand Sangwan
, expressed their excitement about joining the Quest network.
"Being part of such a prestigious organisation gives us great confidence in our new business. Quest's reputation, paired with its extensive internal support systems, have set us up for success in the future," said Mr Sangwan.
"We are very confident in the strength of the Maribyrnong market. The Health Care and Manufacturing sectors are booming, providing jobs to locals as well as attracting business travellers. Quest Maribyrnong is well placed to provide much needed short and long term accommodation in the area."
Quest Maribyrnong features 78 apartments – a mix of studio, one, two and three bedroom apartments. The property is ideal for business travellers, colleagues or larger groups looking for a home away from home experience, with fully-equipped kitchen, laundry facilities, meeting and conference facilities, business lounge and on site gymnasium.
The broad pipeline of 14 new property openings over the next 18 months across Australia, New Zealand and the UK, shows substantial growth for Quest. In addition to Maribyrnong, this includes properties in Epping, St Kilda Road, Notting Hill, Burwood East and NewQuay (VIC); South Perth foreshore (WA); Penrith and Orange (NSW); Quest on Manchester, Quest Tauranga Central, Quest on Tuam and Quest Mount Eden (NZ) and Liverpool (UK).
For more information visit
www.questmaribyrnong.com.au