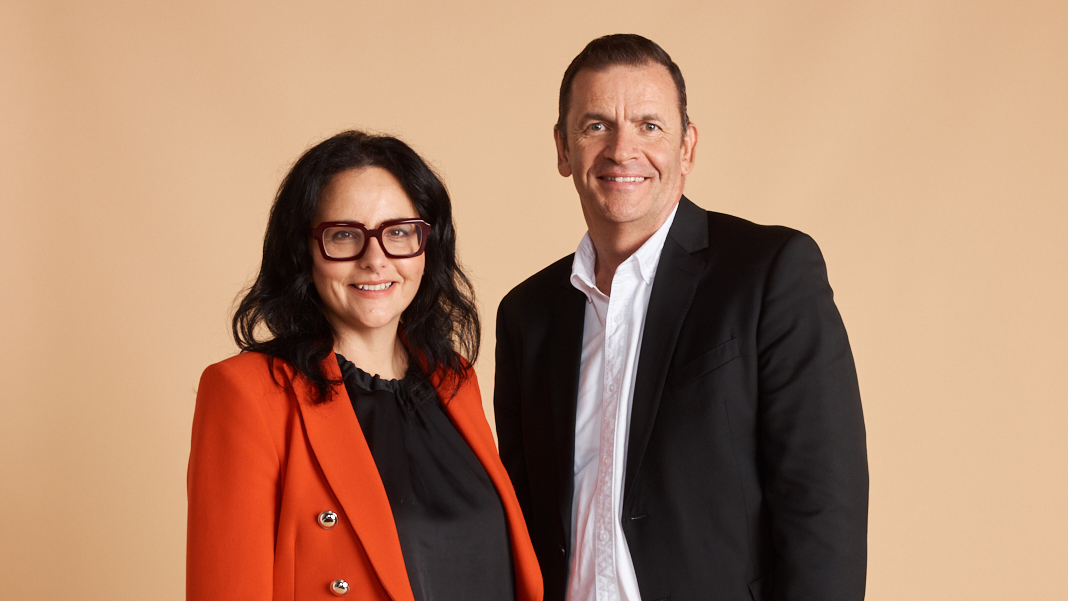 Anthea Dimitrakopoulos, General Manager Sales & Marketing at Quest Apartment Hotels (left) and David Mansfield, Managing Director of serviced apartment provider The Ascott Limited Australia.


Where was David Mansfield in 1988, when Quest Apartment Hotels launched with its very first hotel in Fitzroy, Melbourne? "I was a porter at a hotel in Surfers Paradise," says the now Managing Director of serviced apartment provider The Ascott Limited Australia, of which Quest Apartment Hotels is a member.
A lot has changed since then, and it's not just job titles. Throughout 2023, as Quest celebrates its 35 years in business, the company will be sharing 35 Moments of Doing Better, a storytelling series capturing the many ways the company and its people are today committed to building a business that is better for the rich and diverse communities Quest serves and the regions in which it operates.
"People want to feel proud; they want to feel part of something bigger than just making money for themselves or the company. That is very important," says Mansfield. "I, personally, want to be part of something that's bigger than just making money and doing what we do; something that has the right intentions and that walks the talk. The decisions we are making today, as a leadership team, are for the future generation."
Anthea Dimitrakopoulos, General Manager Sales & Marketing at Quest Apartment Hotels (which also has properties in Fiji, New Zealand and the UK), adds "We appreciate that we do not operate in a vacuum and the commitments we're making today are about building long-term strategies that positively impact the environment and societies that we work in."
The multimedia storytelling series featuring video, still imagery and articles to run across Quest's channels throughout the year will show the company's vision and approach to doing better through environmental action, diversity and inclusion, community involvement and the establishment of the company's first Reconciliation Action Plan. Quest has partnered with First Nations artist Lisa Khan, from Coober Pedy in the Aṉangu Pitjantjatjara Yankunytjatjara Lands, to create a stamp that will feature in all 35 Moments of Doing Better content.
A number of initiatives Quest is committed to have been quietly in action for several years, such as an ongoing partnership with Housing All Australians (HAA), which sees Quest assist HAA in furnishing residences for vulnerable people and those suddenly displaced.
Since 2020, Quest has also partnered with the Sony Foundation on the You Can Stay program, which provides regional teens and young adults who are diagnosed with cancer and require treatment at city hospitals with free accommodation for the patients and their families. "The demand for this program is strong. If we can help just one family, then that's worth it," says Mansfield. So far, more than 13,000 nights at Quest have been funded by Sony Foundation's You Can Stay program.
And the company has rebooted its Quest for a Cause initiative, which encourages employees across the network of 160 properties to partner with local charities and social organisations. In 2023, Quest has set a goal to have more than 60% of staff participate in Quest for a Cause.
Other initiatives have been introduced more recently. Among them: to replace single-use amenities in all Quest hotels, to transition to paperless check-in and to measure carbon emissions, water consumption and waste per occupied room at every Quest Apartment Hotel in Australia and set targets for reduction, all by the end of 2023; and to ensure all plastic packaging is reusable, recyclable or compostable by 2025.
In addition, a new Gender Equality Policy has been introduced offering: 24 weeks of paid parental leave, including superannuation, for all employees at Quest corporate office; 10 days paid leave for pregnancy loss support; six days paid fertility treatment leave; and six days paid menopause and menstrual leave per year. "We recognise that a woman would come to work but not want to be there because she's menstruating or has had a miscarriage; that she would feel she cannot say anything," says Mansfield. "People deserve this support.
"When I had my child 12 years ago, company-paid parental leave was not common. That has started to shift", adds Dimitrakopoulos. "When this policy was recently introduced, all our corporate office employees felt a sigh of relief. It's refreshing to know that we can normalise women's reproductive care, the discussion of menopause and period care in corporate Australia."
"When you look at really strong, sustainable companies, they are caring about people, caring about the environment and caring about communities," continues Dimitrakopoulos. "When you look after the ecosystem, your business will be around for many years to come. If you pause and think, 'The way we used to do things is no longer okay' then you do things differently. We know better now.