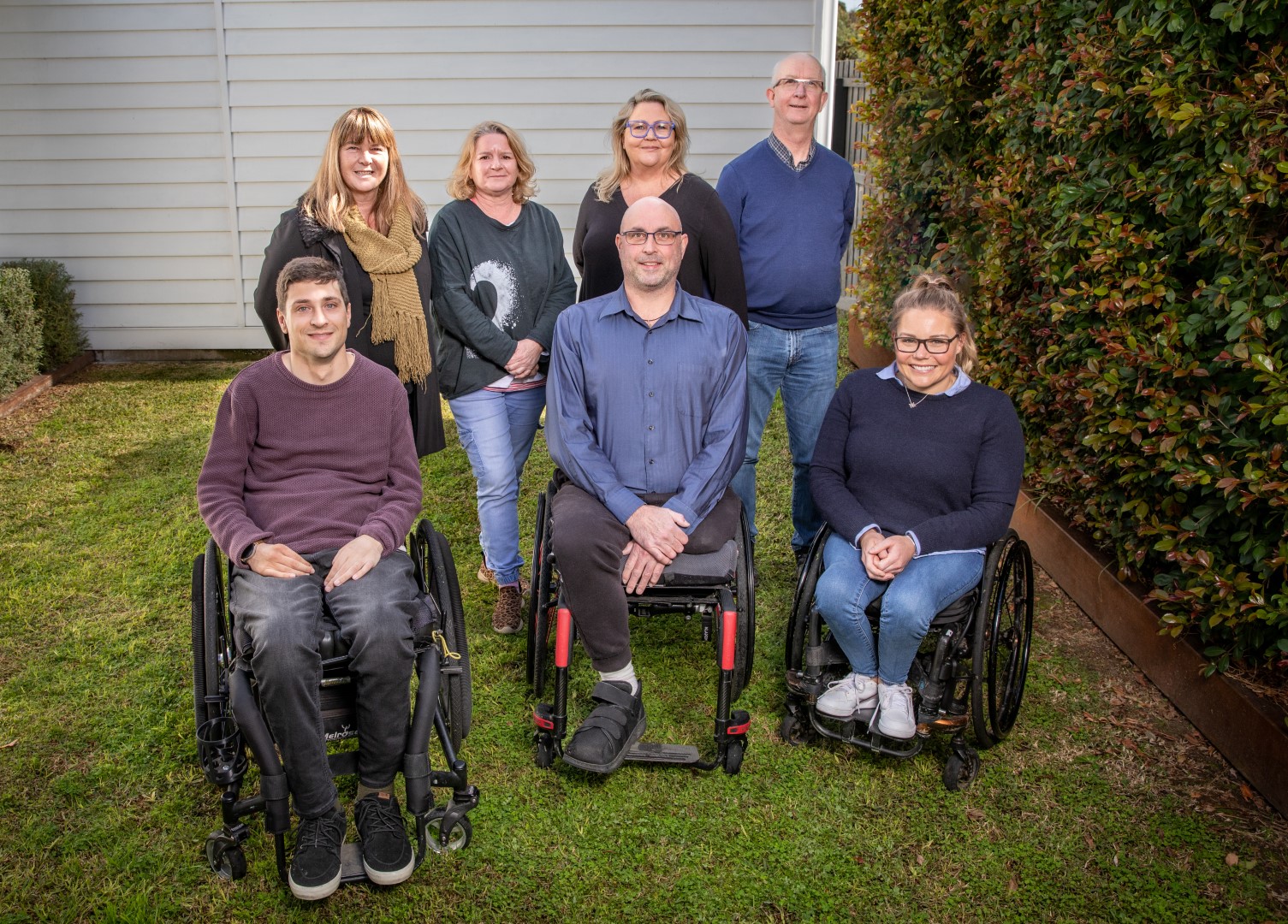 It was a trip to Tasmania in 2012 that first planted the seed that would later grow into travel service company
Accessible Accommodation
. Kerry Williams was travelling with her mother, Barbie, who had previously been diagnosed with multiple sclerosis, when they arrived at their accommodation and Kerry saw a glaring problem. "The bathroom wasn't suitable for my mother. She said 'Oh, I can just handwash for the week' and I thought, 'That's not good enough. You shouldn't have to live like that.'"
That same seed got a little nudge a short time later when Kerry and husband Grant, who hail from Victoria, were living in Paris and Kerry was busy planning a visit from her parents that would ensure her mother could navigate the city easily. "I'd mapped out every single accessible point on my phone, which roads had cobblestones, which didn't, what shops were accessible and so on. My goal was to make my mother feel that Paris was perfectly accessible during her seven weeks there, which it's not."
Those two experiences proved to Williams there was a definite need for a service that made travel easier for people living with disability. Accessible Accommodation was born in late 2019, and a little over three years later the business sees around $200,000 worth of accommodation booked through its site each month. "We just couldn't believe how this was so embraced. Everyone was so excited about it,' she says.
Customers of Accessible Accommodation send through a list of specific requirements that address their individual needs and can then either browse listings or have a member of the team recommend options. There are now nine people on Kerry and Grant's team, all of whom have lived experience of disability or have a family member with a disability.
This March, Quest Apartment Hotels announced a partnership with Accessible Accommodation that will see more than 1200 Quest employees take part in the Tourism Accommodation Inclusion Program, an online course developed by Accessible Accommodation and Spinal Cord Injuries Australia. "The reason why I chose to partner with Quest is that they aren't just talking the talk. They're doing the do," says Kerry, who will also work with Quest on more inclusive designs for new-build hotels and updating existing hotels to be more accessible.
"This is a very proud partnership for Quest," says David Mansfield, Managing Director of The Ascott Limited, Australia (of which Quest Apartment Hotels is a member). "Quest is Australia's leading serviced apartment provider and it is essential that the service we are providing is accessible to all our guests." Anthea Dimitrakopoulos, General Manager of Brand and ESG (Environmental, Social and Governance) of The Ascott Limited, Australia, says "By upskilling our teams today, as well as planning spaces that are designed with accessibility in mind, we're ensuring that our partnership with Accessible Accommodation is about meaningful change now and change for the future." Here, Kerry shares her top three reasons for why more businesses should prioritise accessibility.


Nearly 20% of the Australian population lives with disability. "When I started this business, I would say to people, 'You've got to do this because it's the right thing to do.' And then I cottoned on – I need to talk about it from an economic perspective. And there is an economic benefit to catering to this market, as well as a social benefit. It's about capturing a massive market and about showing that you care. Plus, that number will grow as the Baby Boomer generation gets older. A 65-year-old now may not need accessibility, but as we age we have increasing health concerns. Our fastest growing sector is people ringing us up saying, 'I don't have a disability but I've got a bad knee and I just need the convenience of accessibility.'"


Include people living with disability and you capture the people around them, too. "If one in five Australians has a disability, chances are most people have a family member with a disability. By including that person, the rest of the family will come, too. Thirty-eight percent of all of our bookings are for guests who require non-accessible rooms. Why? Because family members and carers need to stay. It's that add-on effect within the tourism industry, and it's the same with any business. By including everyone, by not othering people, it is good for business."


Companies that promote inclusivity have stronger cultures. "They engender pride, and people want to work there. You're not just capturing a growing market; when your staff have pride in what you offer, they take better ownership of what you are. Disability can happen to anyone, anywhere, anytime. If someone has an acquired disability later in life, that doesn't mean that their skills are less valuable."