Sophie Sun, Business owner, Quest Apartment Hotels, Griffith, NSW (pictured top right).
"Really, it started from a personal pain-point," recalls Mia Klitsas, founder and director of progressive period care brand Moxie, "and that pain-point was tampons rolling around in my handbag. I just had this moment of thinking: here's something that I carry around with me pretty much every day, but they were always loose in my bag because the boxes would break open," she continues. "I thought, why do they not come in something a little more functional, a little more robust, that's not going to break open, but that also looks the part, doesn't look daggy and isn't trying to hide what's inside?"
The resulting solution – a chic, securely-lidded tin with a striped design – resonated immediately: six months after pitching her prototype to Woolworths in 2005, Moxie tampons were stocked in 800 stores across Australia, with other major retailers quickly following suit.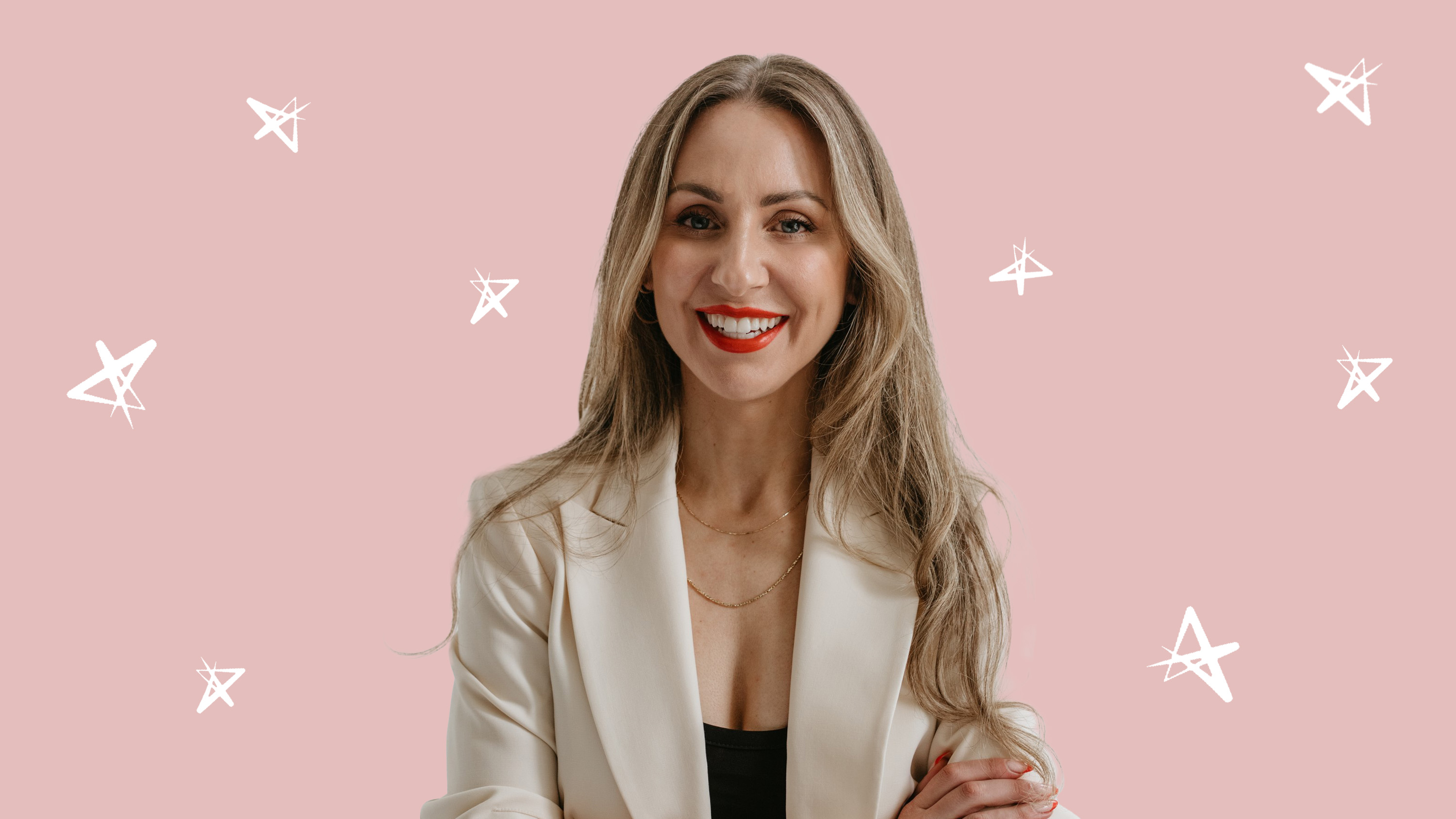 Mia Klitsas, founder and director of Moxie.
Nearly two successful decades later, Klitsas knows better than most the power of extrapolating a personal solution into a business offering. It's why her new partnership with Quest Apartment Hotels, which has the aim of offering Moxie products across the network, "just made sense".
"Everyone has a period horror story," she says, "and often, that's in an instance where you're away from home, or not in a place where you can easily access a pharmacy or a grocery store. And if you have a period, if you're born with a uterus, this is at the top of your list. You can make do without a toothbrush for a moment. You can make do without a shower cap. Period care? [Doing without that] is going to be a tricky situation."
"Having period care products available to our guests is a small thing, but it can help a lot," agrees Sophie Sun, co-business owner of Quest Griffith, along with her husband Yannick Kee Mew. "In the past, I've had the experience of travelling and everything was good – until it wasn't. I was in an airport hotel, I didn't have a car, there was no supermarket nearby and I had a very bad experience asking at reception for the products I needed. They didn't have it and there was no way for me to get it. With this partnership with Moxie, we're going a step further to fit our customer's needs."
Sun – who has signs placed on the back of the bathroom doors of apartments, advising guests of the availability of Moxie products at reception – believes deeply in the importance of accessibility.
"We also work with the local Rotary club, donating period-care products," she explains. "People can get them from the local community centre and they're free of charge."
The partnership, which began its rollout in April, is an extension of the value set behind Quest's purpose-led approach to business. The Gender Equality Policy, available to all corporate office employees, has ushered in 24 weeks of paid parental leave, 10 days of paid leave for pregnancy loss support, six days of paid fertility treatment leave and six days of paid menopause and menstrual leave per year.
"A lot of our business clientele are solo female travellers," says Kane Trayhurn, General Manager at Quest Eight Mile Plains, Brisbane. Here, each room is stocked with Moxie period care items. "It's why this product suits us a lot. This is just an extra thing that we can do to make a place where people feel comfortable."
"Most of our staff are female, so we chatted as a team. It's hard for me to relate, let's face it. But as a team, with all of our female staff, we talked about it and thought this product is just a no-brainer."
Klitsas says the partnership was borne out of an alignment between the two brands' values. "That's how, sometimes, the best collaborations and partnerships are born," she says. "Just seeing a product like this in the room, and having that moment of, 'Wow, that's really thoughtful, that's really considered', to me, that tells me that this is a place that cares. This is a place that feels like home."